Good news! These early bookers are vaccine confident ✈️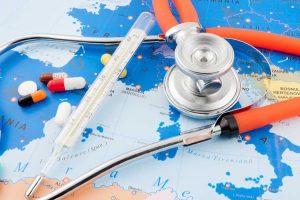 Are we seeing a surge in confidence amongst 50+ travellers?
It certainly appears that way for UK travellers at least, according to this recent 
BBC News article. 
⠀
TUI, the UK's largest tour operator, says 50% of bookings on their website are currently by over-50s, previously a smaller market for them!⠀
⠀
Some more key takeaways…⠀
⠀
💥 Bookings made by 65+ travellers increased by 185% for UK coach holiday provider, National Express. A promising sign that domestic travel will be the first to experience the 'revenge travel' trend.⠀
⠀
💥 People are booking later into the summer, think July and August. TUI MD Andrew Flintham says there's a lot of demand for September and October also.⠀
⠀
💥 People are booking longer holidays, keeping in line with our predictions for 2021.⠀
And this is great for Sicily … and us at Tour of Sicily
"Many we've spoken to have had the first jab. They know in 12 weeks they'll get a second jab. It gives them certainty that they can enjoy and look forward to their 2021 holiday." says Jit Desai, head of holidays and travel at National Express.
"We at Tour of Sicily have received several confirmations from September and we are happy to have launched our Food and Wine Grand Tour which could be a Private Tour and a Small Size Group Scheduled Tour up to 12 people only "
Industry figures are citing this as growing "vaccine confidence" for late 2021. 
Valeria "Vaccine Confident" Gulotta 🙌