Etna Volcano … in a pocket!
EUROPE'S HIGHEST VOLCANO, Mount Etna is one of most active of the world.  Its impressive size ( more than 3327 meters high with an average basal diameter of 40 km)  overlooks  the whole region.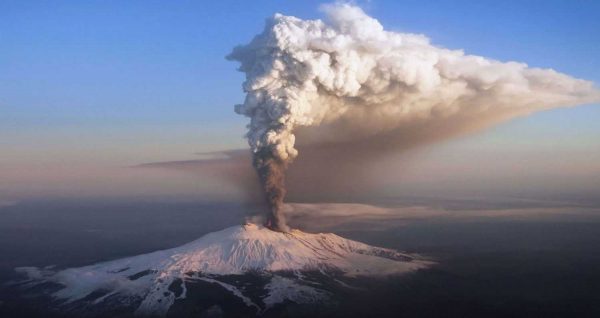 Its spectacular eruptions and its fiery lava flows, have always aroused the interest of scientists along with the curiosity of visitors from all over the world.
Since 2013 
Mount Etna is in the Unesco's World Heritage List
  for its geological peculiarities of planetary relevance.
In relation to the different altitudes and exposure of the slopes, Etna offers a high biodiversity with a rich Mediterranean scrubland and numerous wood species:
birches
with clear bark, evidence of ancient glaciations,
oaks
,
beeches
, 
pines
,
brooms
of Etna and
chestnut trees
. In the area of Sant'Alfio we find the oldest and largest tree in Europe, the
Hundred Horses Chestnut
, awarded with the title of
UNESCO Messenger of Peace
Etna All Seasons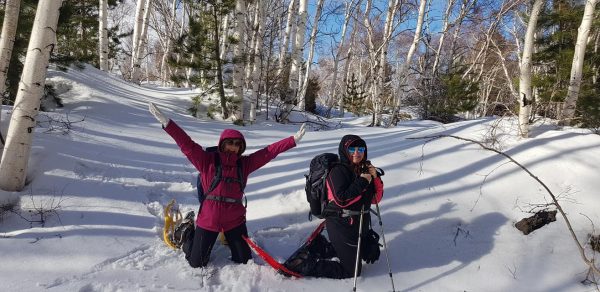 In winter
,
snowshoe hikes
are organized by sport companies and us instead of the usual trekking program.
Snowshoeing on Mount Etna is a truly unique experience:
what's more exciting than seeing the incomparable spectacle of the blue Ionian sea under you, while hearing a rumbling volcano?
Ski mountaineering excursions
on Etna, when it is covered with snow, can always be done and –
above all –
 there is no danger of avalanches!
In summer/spring/fall
seasons there are a lot of doable opportunities to enjoy the Etna volcano.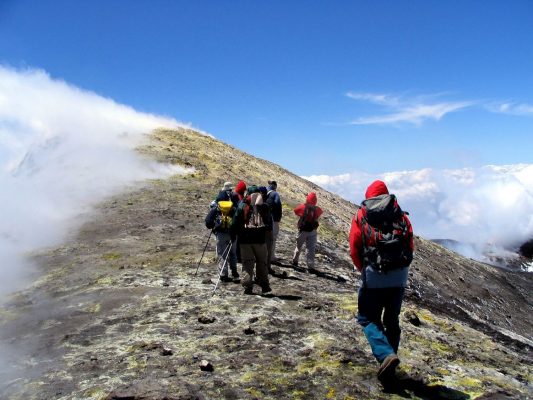 The most requested activity is  no doubt  the
excursion to the craters
, to be done safely with the help of expert guides and with appropriate clothing. The areas near the summit can be accessed both from
South
or
North sides
of Mount Etna.
Etna Sud (la Sapienza)
from which you may either walk or take the cable car to 2,900m, from there it is a 2-4 hour round trip to the summit craters, although there is no need to go that far to get a good feel for the majesty of the mountain.
Etna Nord (Piano Provenzana)
from where you may walk or take the UNIMOG 4X4 buses up to the observatory at 2,400m. You may walk to the summit craters from there.
In alternative
,
if you are not a hike-fan
, we can also organize from Catania and/or Taormina a day tour by
Jeep WD4x4 Land Rover
to experience the north side of the Etna (no ascent in this case) to enjoy the amazing landscape on the slopes of the north side of the volcano.
I would strongly discourage you from venturing to the main craters of Etna without a qualified guide.

Above all, a

part from the volcanic aspect, you must remember that this is a very high mountain and should be respected as such. The weather can change quickly, and it can get very cold even in the height of summer. If you are planning on doing anything more than stepping out of the cable car to look at the view, you should be properly equipped with good hiking boots, long trousers, a couple of warm outer layers, hat, gloves and a waterproof jacket. 

Make sure you take some water and food too.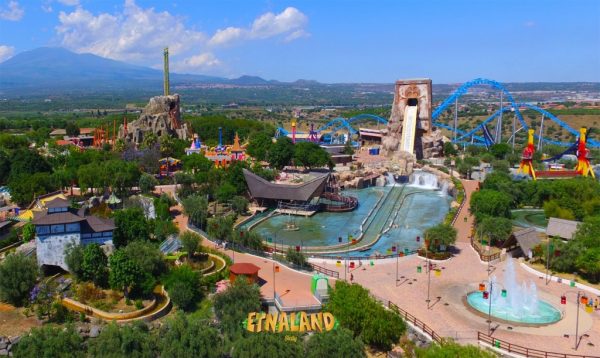 Etnaland
Park
, in Belpasso, provides an exciting experience with its
Water Park
wonderful attractions its 
Prehistoric
and
Theme Park.
In this park, among the 20 best water parks in the world, you can also live fantastic experiences in
AVR
(Augmented Virtual Reality).
For those who want to have fun outdoors and, experience the thrill of climbing and challenging the laws of gravity, the
adventure parks
of Milo, Nicolosi and Ragalna are new realities in the heart of Etna Park: paths suspended among rocks or high-growing trees, with different difficulty levels, suitable for children or adults.
Wine production is also noteworthy: the
Etna Wine Route
is an area that extends from the north, to Randazzo, up to Piedimonte Etneo on the north-eastern side, and continues south to Viagrande.
The whole area is full of cozy wine cellars where you can taste good
Etna PDO wine
, accompanied by typical local products.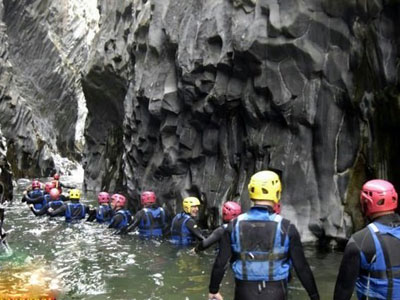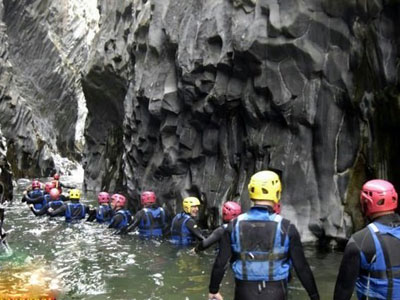 The Alcantara Gorges
are one of the must-see attractions of Sicily. Located about 20 km from Taormina,
the gorges are real canyons made ​​of black lava walls
up to 50 meters high, in the typical shape of a prism that the rocks have taken during the cooling process. Within the grooves, the toning and crystal clear waters of the river Alcantara run surrounded by an unspoiled landscape, with rare flora and fauna.
The purity of the natural habitat has been facilitated by its hidden position, which has preserved its existence; until the fifties in fact this site was completely unknown. The Alcantara Gorges have by now become a famous attraction even beyond national borders, and it is considered one of the most beautiful and  natural sites in Italy.
Etna Day Tours
from Palermo (Sicily, West Side)
from Taormina (Sicily, East Side)
---
In conclusion
, we can handle and arrange several amazing solutions to indulge you to have an unforgettable experience to the Etna Volcano … if you are a hiker, or a biker, or an active person and lover of all the outdoor activities …. or if you are more interested in wine and gastronomy …
we can do it!
Awaiting for you in Sicily – Ciao, Valy



Contact us to customize your experience in Sicily.
Our travel experts, Vincenzo and I will be very pleased to work at your request and happy to create with you an amazing and unforgettable tour of Sicily.