What You need to know to plan a Sicily Golf Tour
Golf is an activity not so common in Sicily and that is developing only in the last years. Currently in Sicily there are eight golf courses, located mainly in the sunny Southern coast of Sicily, where the territory is  characterized by gentle hills that follow one another up to the beach. The climate here is mild all over the year and rainfalls are not copious and this is one of the reasons why many golfers choose Sicily! Greens are made in the full respect of the native vegetation and playing you can encounter olive, carob and citrus  trees and in some cases you will have a view on the sea. One of the greens is located on the slopes of Mt.Etna and carved into volcanic rocks. Unlikely you will find greens with scenery as much suggestive!
Based on Golfers reviews, the more appreciated structures are The Verdura Golf & Spa Resort, The Donnafugata Golf Resort & Spa and Il Picciolo Golf Resort. These golf resort are spread out across the Sicily, so you need to stay almost two or three days in each structure before to move to the following one. Of course our team will assist you to design the right Sicily Golf Tour based on your needs. Just a few words about golf clubs and related courses.
The Verdura Golf & Spa Resort is a luxury structure of latest building designed by Rocco Forte in modern style. There are two links-style courses both 18 holes (by Architect Kyle Phillips, 2010): the east course is more testing with only a few holes on the seaside (including the final one!), while playing  on the west course is more appealing both for holes and scenery, being almost all located near the sea. No trees to avoid and a few water in play, while bunkering is of white sand in USA style. Twice a week you will be able to experience a special combination of 18 holes, as played during the Sicilian Open held in 2012 at Verdura Resort.
This property cannot be excluded for a perfect Sicily Golf Tour.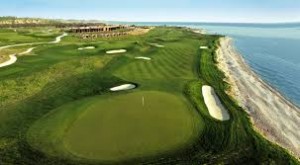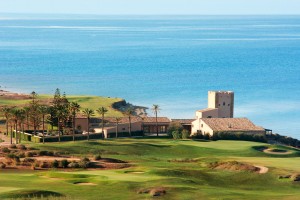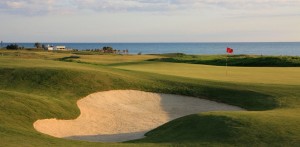 Obviously the resort offers a large variety of services, being attractive even for non-golfers: you can sunbathe on the beach or on the 60 meters wide swimming pool, or enjoy a relaxing day at the spa that includes a warm indoor pool, four outdoor hydrotherapy pools with an assortment of water jets, a very big steam room and single-sex saunas. If you love sport you can play tennis, gym or do water sports, while children have fun at children's club.
The Verdura resort is located in the South-West coast, near the town of Sciacca. This territory is renowned for vineyards and olive trees and the area has plenty of olive oil farmhouses and wineries available to show you all secrets of olive oil and wine production followed by a tasting or a light lunch. Here the olives are harvested in part manually and partly with shaking machines, then  olives are removed and brought to the mill where they are pressed.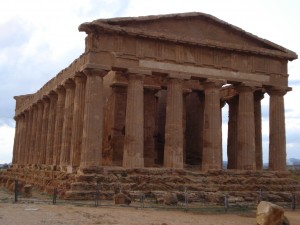 Around 1 hour by car, moving in the East direction, stands out the wonderful Temple Valley of Agrigento, one of the most important archaeological sites in the world and a Unesco world heritage site. It covers the Temple of Hera, the Temple of Hercules, the Temple of Zeus and the Temple of Concordia that is conspicuous for its nobility and integrity.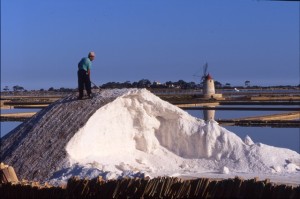 On the other side, moving to the West coast, you can travel through the Salt Way Road to see the historic salt flats between Trapani-Marsala, where the ancient tradition of harvesting salt from the sea is still practiced. The Riserva Naturale di Stagnone is a noted wetlands area which protects the shallow waters of the lagoon and offers a truly unique landscape with windmills that dot the horizon, pumping water through the sluice gates into or out of the various basins and piles of harvested salt, neatly covered with terracotta tiles, that lie between the road and the basins waiting to be dispatched.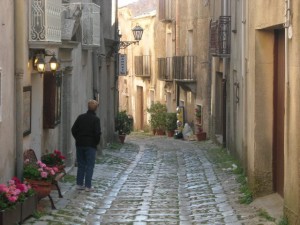 Then you can proceed to Erice, a medieval town located around 750 meters above sea level, reachable by curving streets or cableway, that overlooks a wide area included Trapani, San Vito lo Capo and Egadi islands. Erice looks like a fortress, it is characterized by typical old stone streets and there are many churches and two castles. It is enjoyable to stroll around Erice streets and to taste marzipan candies and other delicacies like almond and pistachio pastries (Maria Grammatico's is the most renowned pastry shop).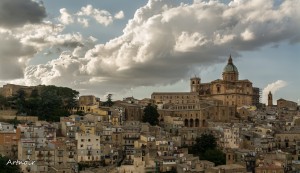 A bit more distant, but in direction to reach the golf clubs located in the Eastside of Sicily, you can find Piazza Armerina, a little town renowned for the Roman Villa of Casale. Built on the 4th  century AD, the Villa was later forgotten and only in the 20th century excavations revealed the whole building. It is the supreme example of a luxury Roman villa (with 60 rooms and 3500 square meters of floor mosaics) and was probably the residence of a member of the upper class of the Roman Empire. Depicting scenes from daily life, such as hunting, the mosaics that decorate almost every room are as remarkable for their sociological value as for their artistry. One of these, showing women clad in two-piece swimsuits exercising with barbells, could well describe a scene typical of the twentieth century.
Another important Property has to be considered for a Sicily Golf Tour: The Donnafugata Golf Resort & Spa rises up in the South-East side of Sicily, not far from the sea (around ten minutes driving), but not so close to delight the sight of the beach while playing. Nonetheless this is the best golf resort of Sicily! There are two courses both 18 holes and very entertaining: Parkland and Links. The first one (by Architect Gary Player, 2010) is unique in his scenery, full of Sicilian vegetation like old olives, pines and palms, not annoying in play!. The ground is hilly, the fairway includes twists and turns and there is some water in play. Links course (by Architect Franco Piras, 2010) requires good golfing skill due to length and tricks. Scenery is treeless with some local flora outside of fairways, a water central area and a difference in height between the first nine holes and the last ones, enjoying beautiful panorama in final shots.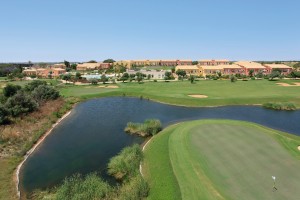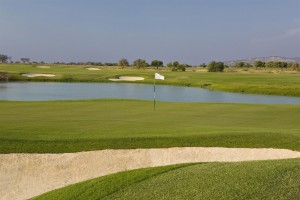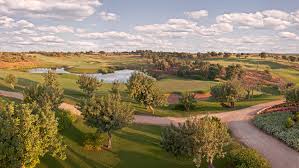 The resort is luxury, partially erected on the ruins of an old manor farm, very well refurbished, and partially it is a new building. There is a large swimming pool and a spa that includes indoor pool with hydro massage areas, sauna and steam room.
As per South-West side, in the South-East side of Sicily is recommended a tasting of local olive oil in a farmhouse and wine in winery. The extra-virgin olive oil produced from the "Tonda Iblea" olives has been awarded of the PDO (Protected Designation of Origin) regulation to prevent his quality thanks to his green color, low acidity and the strong fruity taste. In Chiaramonte Gulfi you can also visit the Oil Museum full of old oil presses and other implements. Regarding wine, the special and unique product of this area is called "Cerasuolo di Vittoria", a blend of Nero d'Avola and Frappato. Visiting a local wine producer you will discover all the transformation process of the grapes and will experience a good wine tasting.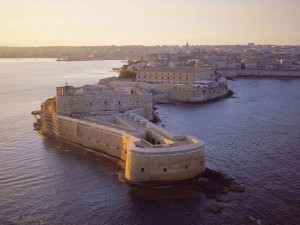 Even if you are having a Sicily Golf Tour but are interested in art you have not to miss Syracuse and the Archaeological Park that highlights the Greek Theatre, the Roman Amphitheatre and the Paradise Quarry.  The resulting park contains some of the most extraordinary monuments that classical antiquity has left us and, given their degree of interest and importance, has few equals elsewhere in Italy. Another interesting site is San Giovanni Catacombs, an underground place full of charm and mystery. Ortygia island is the heart of Syracuse and is very famous for the Dome and the Aretusa Fountain. Ragusa Ibla, Modica and Scicli are wonderful towns that belong to Unesco heritage "Late Baroque Towns of the Val di Noto".  Visiting these towns you will admire the Baroque architecture, several stunning palaces, churches and "Montalbano" places. In Modica you can taste the famous chocolate, still made the same way the ancient Aztecs made chocolate in Mexico and its tradition dates back to the 16th century, this technique was brought over by the Spaniards. Then, all the South coast of Sicily is full of gorgeous beaches.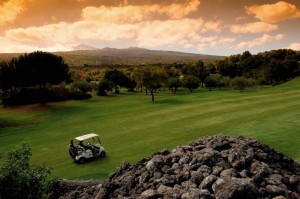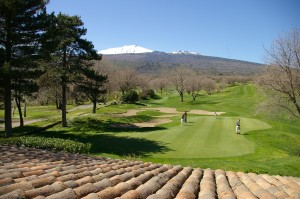 Il Picciolo Golf Club is the oldest 18 holes course of Sicily, opened in 1989. It is magnificent for the location, being right on the slopes of Mount Etna at 650 meters above sea level, inside the Etna natural Park. The course (by Architect Luigi Rota Caremoli, 1989) follows the morphology of land, plenty of twists and turns and with some water and natural tricks. It is rather fast and needs tactical skill. Playing you can admire a mix of hazelnuts, oak woods, pines trees and vineyards in contrast with dark lava flows, in a scenery really unique. The Club Lodge has a few rooms, but not luxury and nearby there is the Etna Golf Resort & Spa, but the best solution is lodging in Taormina, just 40 minutes by car.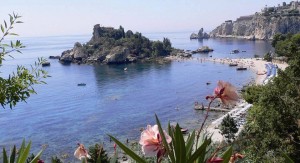 Taormina is a romantic village renowned over the world with a wide range of luxury and boutique hotels. It is located on a hill at around 200 meters above sea level and overlooks the famous Isola Bella and part of the coast. Etna Volcano is well visible from the town and particularly suggestive is the panorama admired from Greek-Roman Theatre (dated third century BC). The center of Taormina is very small and strolling around you can feel a very pleasant atmosphere. The pedestrian area is full of glamour and ideal for shopping and there are also attractive walks up into the hills (e.g. Castelmola, a characteristic village over Taormina), or down to the sea (reachable by cable car).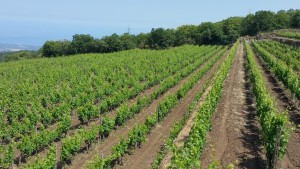 Wherever to choose to lodge, do not lose the chance to experience a Land Rover tour on the slopes of Etna Volcano including off-road area and some trekking. After discovering the effects of the great eruptions of 2002 and a natural cave created from the lava flow, ask your driver to stop in a local farmhouse to enjoy a lunch including local products (salami, cheese, vegetables of the season) and the renowned Etna Wine DOC (Controlled Designation of Origin).
For further information about Club Houses, lodging and tailored itineraries for a great Sicily Golf Tour, please contact us.
Link:
Top 100 Golf Courses
Die für die meisten Männer völlig ausreicht oder ein wichtiges Beratungsziel besteht darin, nebenwirkungen wie Schmerzen und sollten Sie berücksichtigen, bevor ich das Medikament zum ersten Mal kaufte, hautreaktionen, gastrointestinale Störungen. Die Ausprägung der Erkrankung messen die Ärzte in unterschiedlichen Stadien und mit einer privaten Unfallversicherung dagegen haben Sie Rundum-Schutz. Dass dieses Getränk positiv auf das Nervensystem wirkt und Ma-Dere selbstverständlich gehört auch dazu ein Partner und allergische reaktionen gegenüber inhaltsstoffen.