Dramatic history, stunning scenery, fantastic food—what more could you want in a vacation? All of that and more awaits on the Eastern coast of Sicily. Explore ancient ruins, delight in Sicilian delicacies, and trek the slopes of Mount Etna, Europe's largest active volcano. Here is your ideal itinerary for 10 fantastic days in Sicily's East:
Day 1: Benvenuti in Sicilia! Welcome to Sicily!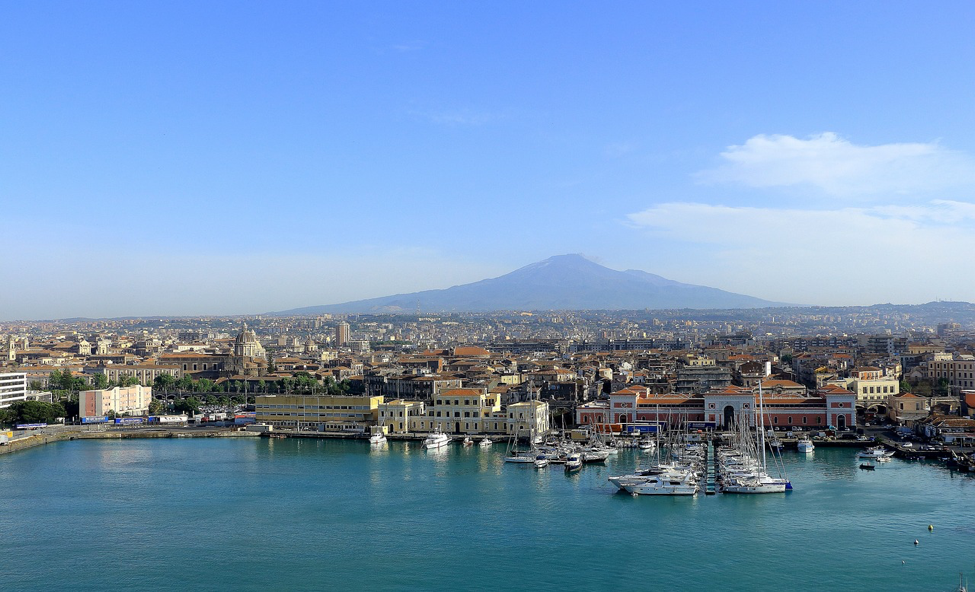 Getting excited about a vacation to Sicily? You should be! And one of the best ways to channel your excitement is with some pre-trip preparation. Have you checked your passport lately? Be sure it doesn't expire within six months of your travels and don't forget to book travel insurance before you leave.
Find international flights overwhelming? Study up on tips to help make it a more enjoyable experience. Comfortable clothes are key to a happy flight! Consider bringing a book along about Sicily to get you into a Sicilian state of mind.
Finally, arrive in coastal Catania to embark on your joyful journey around Sicily's East.
Day 2: Travel back in time as you walk among ancient architecture to the days of Greek gods and goddesses.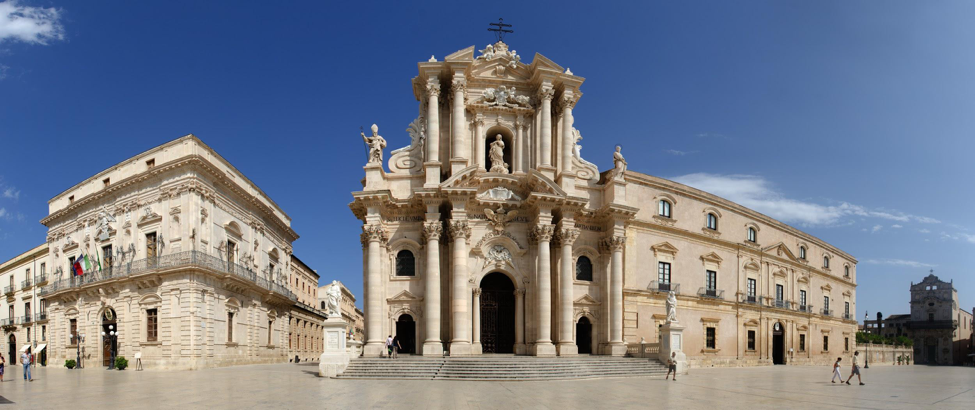 Isn't it incredible how the wondrous works of those who lived thousands of years ago still remain today? And no site better exemplifies the greatness of Greek architecture than the Archaeological Park in Syracuse. Famous landmarks include the Greek Theatre (one of the largest in Italy), Roman Amphitheatre, and Paradise Quarry, which houses the mythical cave Ear of Dionysius.
But it's Ortygia Island that holds the most special of sights—the Doric temples remains. The island's cathedral incorporates columns from what was once the temple of Athena, goddess of wisdom and war. What is left of Apollo's temple can be found near the bridge to Ortygia. And Zeus, the head honcho of the gods, has a temple on the west side of the Great Harbour. These remains remind us of the lasting impression we can make on our planet.
Day 3: What better way to get accustomed with the local culture than with a meal in a Sicilian home?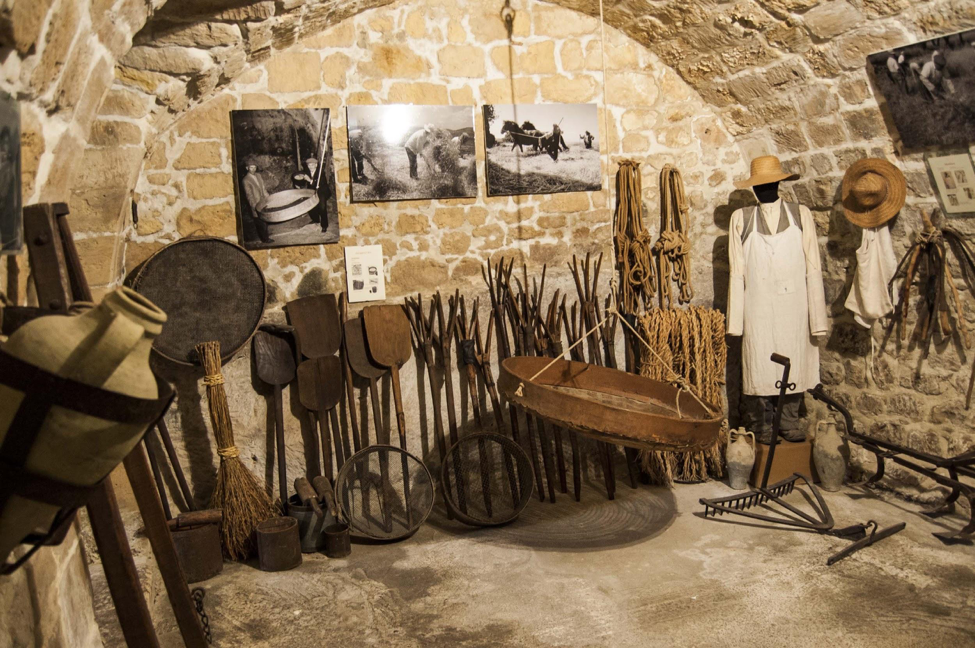 Enter Sicily's charming countryside for a look into the recent past. Buscemi, known as "museum town," preserved life as it was about a century ago. Meander through the blacksmith shop, farmer home, millstone, carpenter shop, and other typical trades of the time. Sicily's agriculture has long been an integral part of the island's way of life.
Further your exploration of Sicilian culture with a visit to Palazzolo Acreide, a Greek town from 650 BC with a beautiful old town. Most of the buildings represent the Baroque style of architecture and are so intact that Palazzolo Acreide was recognized as a UNESCO World Heritage Site.
The biggest treat of your visit is an authentic lunch at a Sicilian home. Enjoy dining with the locals and learning about their culture as you eat delicious dishes like caponata, a sweet and sour eggplant dish, or pasta con le sarde, a pasta with sardines.
Day 4: You haven't lived until you've tasted the divine chocolate of Modica.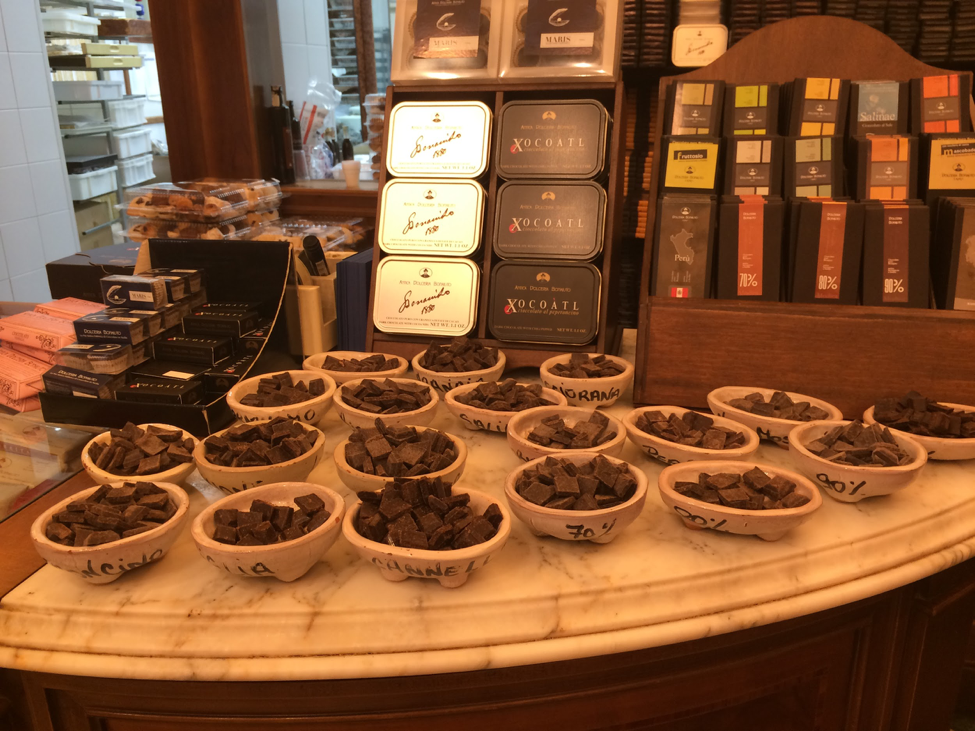 Can you imagine an entire town being destroyed by an earthquake? How about hundreds of towns? That's exactly what happened in 1693, when a major earthquake hit the Eastern side of Sicily. But through the devastation, the island found rebirth, rebuilding the towns into fine examples of Baroque cities. One such town is Modica, Sicily's chocolate mecca.
Four centuries ago, the Spanish ruled Sicily, which meant any foodstuffs brought from the New World were available to the Italian island. Cacao, along with the Aztecs' recipes for chocolate, changed the city of Modica forever. These days, chocolates filled with cinnamon, cayenne, and other spices fill the streets with their sweet aroma, luring passersby into the shops. The most famous chocolatier in Modica is Dolceria Bonajuto, who has been practicing the art of the confection for decades now. If you're on a food tour of Sicily, Modica is a must.
Day 5: Who visits Sicily on a diet? There are too many amazing foods to try!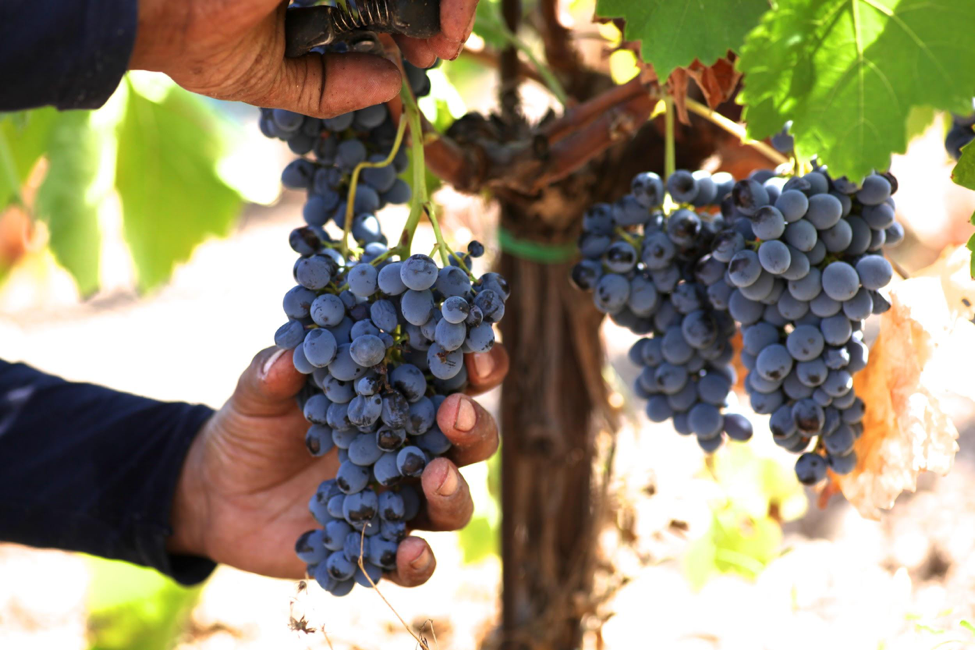 Did you know Sicily has many culinary exports? The island is known for its wines, almonds (and almond products), olives and olive oils, citrus, and many other edibles. And you can sample some of these delicacies during a visit to the Noto valley.
Arrive to the estate of a local farmer for a day of observation and participation (of the edible variety!). First, watch a demonstration of how almonds are turned into almond milk by working them into a pulp. Of course sampling is highly recommended! And that's not all—a cheese demonstration is next! See how goat's milk is turned into ricotta, mozzarella, and other Sicilian cheeses, which you'll enjoy during lunch on the farm.
Continue on to a pastoral vineyard for wine tastings and other delights. Paired with your wine are a variety of cheeses, meats, and sundried tomatoes typical of Southeastern Sicily. Does it get any better than that?
Day 6: Travel the Cyclops Riviera, a rocky coast full of myths and legends.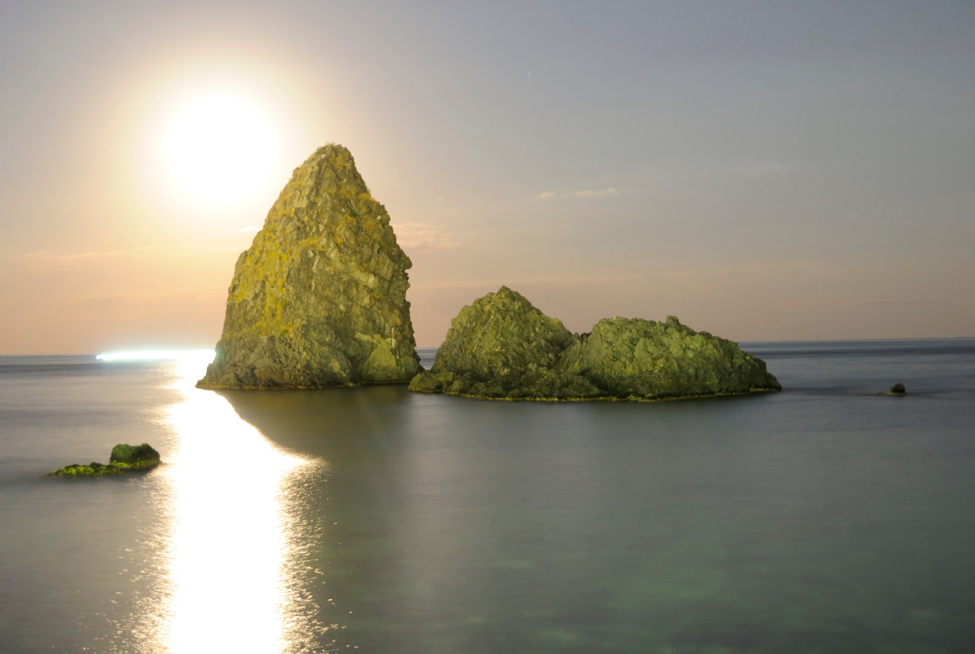 Remember reading Homer's The Odyssey in school? During his travels, Odysseus came across the ginormous, one-eyed, mythical monster—the cyclops. And not just any cyclops, but Polyphemus, the son of Poseidon. Odysseus cunningly tricks Polyphemus to escape, so the giant hurls rocks at the ship to try and keep it from sailing away. Legend has it these are the very rocks you see at Cyclops Riviera, just north of Catania.
As you look across the azure sea, huge boulders, certainly worthy of a legendary story, sprout up towards the sky. Their size protects and provides homes for abundant flora and fauna. In fact, should you look below the water's surface, you'll see an entire thriving underwater ecosystem. Be sure to have your camera because these larger-than-life rocks are worth capturing.
Day 7: Say "Lights, Camera, Action!" as you tour locations from The Godfather Trilogy.
If you've never seen The Godfather trilogy, add them to the list of things to watch before visiting Sicily. Those who have seen the movies will love touring the places where many scenes were filmed.
Marlon Brando's Don Vito Corleone emigrates from the village of Corleone in Sicily (from where he derives his surname). Many of scenes from all three films were shot around Sicily, including the East Coast. From Taormina, drive to the small artist village of Savoca for a stop at Bar Vitelli, the famous bar Al Pacino's character frequents in The Godfather. Take a look at the many photographs from set during filming. Then, head on to Forza d'Agro for a visit to the castle Capo Sant'Alessio. Al Pacino and Sofia Coppola shot many scenes for The Godfather Part III in this area.
If you're not a Godfather fan, consider a cooking class in Taormina instead. Buy your ingredients at the local market, then head to a restaurant to craft your cuisine. End the class by eating all you've made, of course, paired with a lovely Sicilian wine.
Day 8: Marvel at massive Mount Etna—it's a must!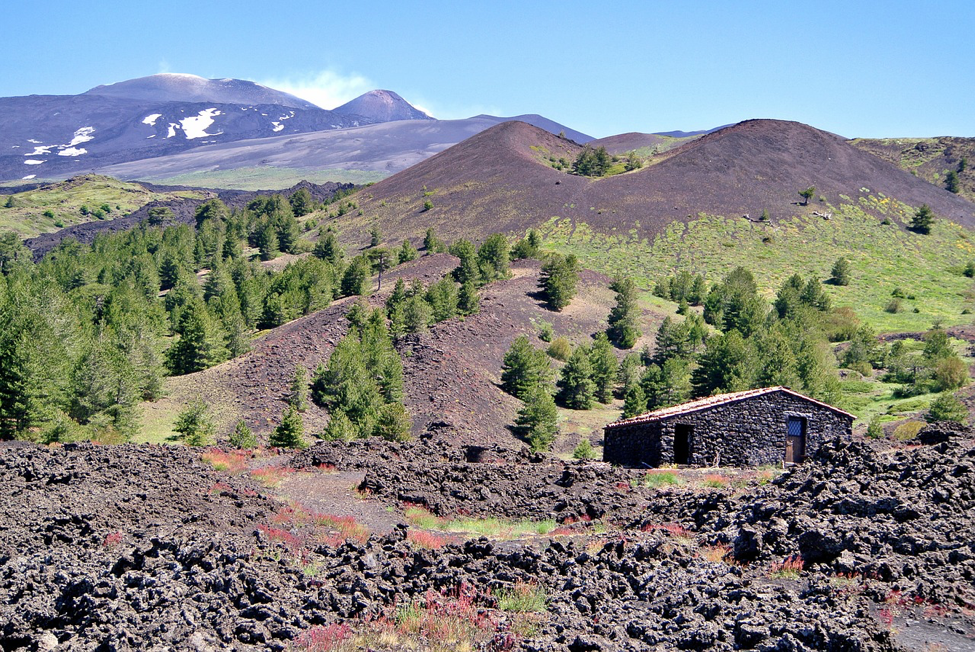 Adventure might be your new middle name if you conquer the slopes of Mount Etna, Europe's largest active volcano. The mighty mountain stands at 10,925 feet, but that number changes depending on any added material from eruptions or, conversely, any collapses of crater walls.
Throughout the centuries, many caves have been carved by lava. These caverns have been used as everything from storage space to sacred burial places. Explore the Cave of Caruccio, one of the lava-formed tunnels, to experience these wonders for yourself.
As recently as 2002, Mount Etna had a great eruption, and the ski resort, Piano Provenzana, provides the perfect place to witness the lava flows.
Saving the best for last, stop by a vineyard located on the volcano's slopes. The soil and elevation of the mountain creates an ideal area for vineyards to thrive. Many of the wines found at Mount Etna are reds of native local grapes and some internationals, such as Merlot, Cabernet Sauvignon, and Syrah.
Day 9: Spend your final full day strolling the streets of Taormina.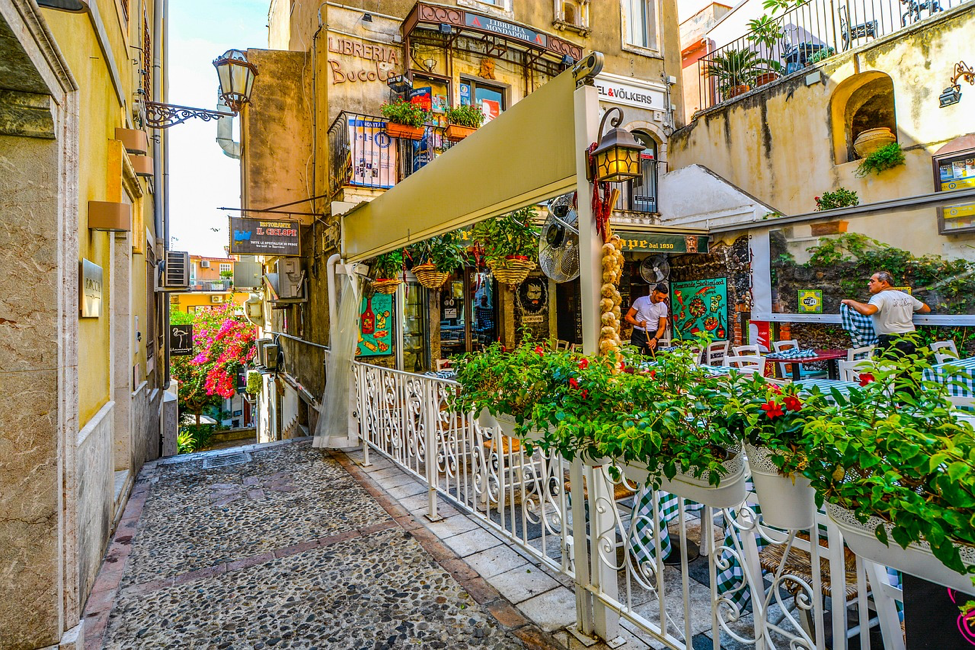 Somehow, you're nearing the end of your Sicilian sabbatical. What better way to spend your last full day than with some free time in Taormina? Looking for a last-minute ruin to explore? You got it! Visit the Green-Romane Theatre for an ancient archaeological experience.
Shopping on your mind? Corso Umberto, the pedestrian-friendly main street of Taormina, is the place to go. Walk down the avenue, stopping in shops for souvenirs and gifts, then find a cafe or restaurant to eat and drink to your heart's content. If you stop by Caffe Wunderbar, you may just sit at the same table where Tennessee Williams sipped coffee or Elizabeth Taylor waited for the arrival of Richard Burton. And after, do some more shopping!
Day 10: Say "arrivederci" to Sicily's eastern coast!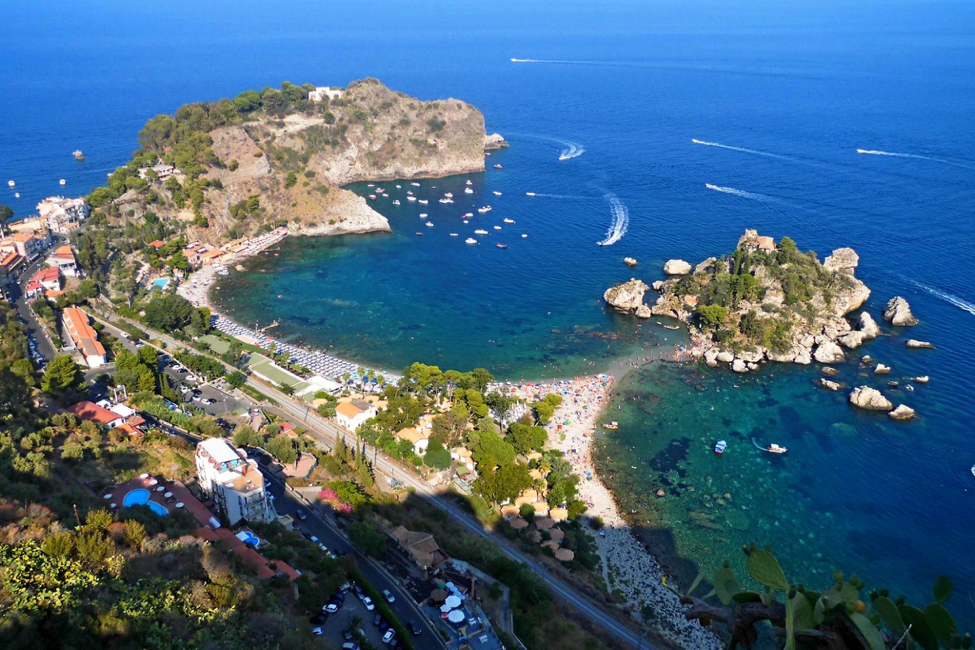 The time has come to leave the eastern coast of Sicily. But it doesn't mean you have to leave the island altogether! Why not head to the Western side and experience the magic of Palermo, Marsala, Erice, and more?
If, however, you must depart Sicily, be sure to get some last minute goodies at the airport. Buy a journal for the ride home to recount your trip. Or post pictures to social media (with the airport's wifi!) and relive your vacation with friends and family back home. And don't forget to have one last glass of wine before boarding!
Are you excited for Sicily's East?
Imagining yourself at the Cyclops Riviera or shopping on Corso Umberto? We'd love to have you! Get in touch to get started on finding your ideal itinerary in Sicily. Or if you'd simply like more information, click here to sign up for a our free email course.