Do you count your "travel days" as part of your vacation? So often we find ourselves feeling like we've wasted a day when we are so focused on moving on to the next place.
But what if you could do a little sightseeing on your drives between cities or coasts? What if "travel days" were a thing of the past, and "don't waste a second" days were a part of your future?
In Sicily, the future is now because such travel is possible. Here are nine ways to make the most of your Sicilian vacation as you travel between cities or from coast to coast:
1. Stopping to see the millennia-old Doric Temples in Agrigento turns a day of driving into a day of exploration.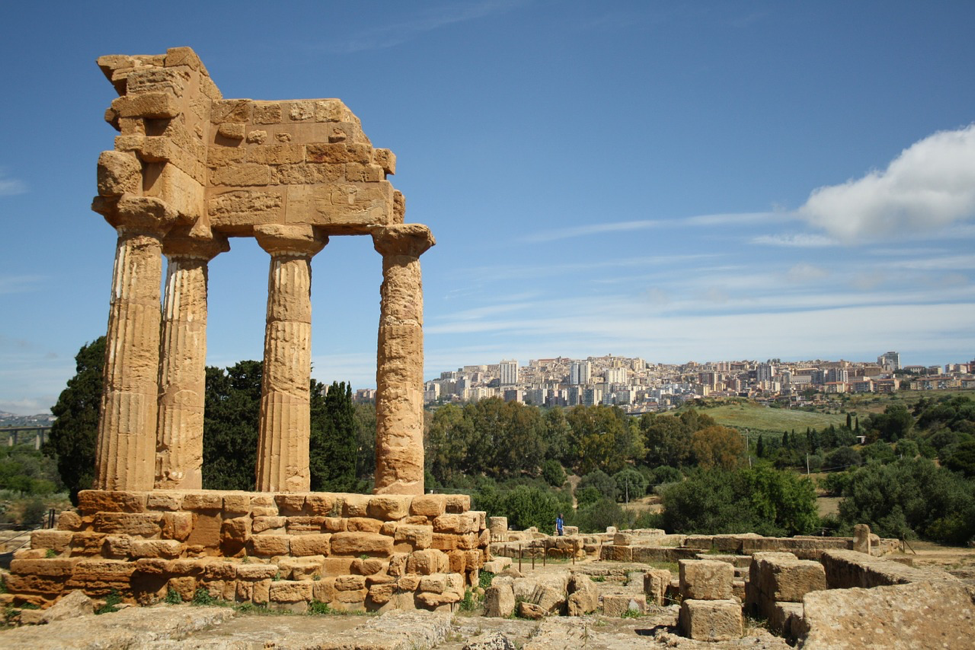 The best way to take advantage of your travel time is to include some stops in between your "start" and "finish." While driving from Syracuse to Palermo, consider a detour to Agrigento, where you'll travel back in time to the days of gods and goddesses at the Valley of the Temples.
The Greeks founded Agrigento in the 6th Century B.C. and constructed the many Doric temples you can still see today. Eight temples (and many other remains) lie intact amongst the fields and orchards of the region. In 1997, the Valley of the Temples became a UNESCO World Heritage Site due to their great archeological importance.
Remember your studies of classical antiquities in college? Your knowledge of Greek mythology might come back as you explore the ancient ruins. Each temple represents a different Greek god or goddess, including Zeus, Hera, and Heracles. Be sure to see them all before you head to Palermo.
2. As you travel along the Northern coast, get out and stretch your legs in seaside Cefalu.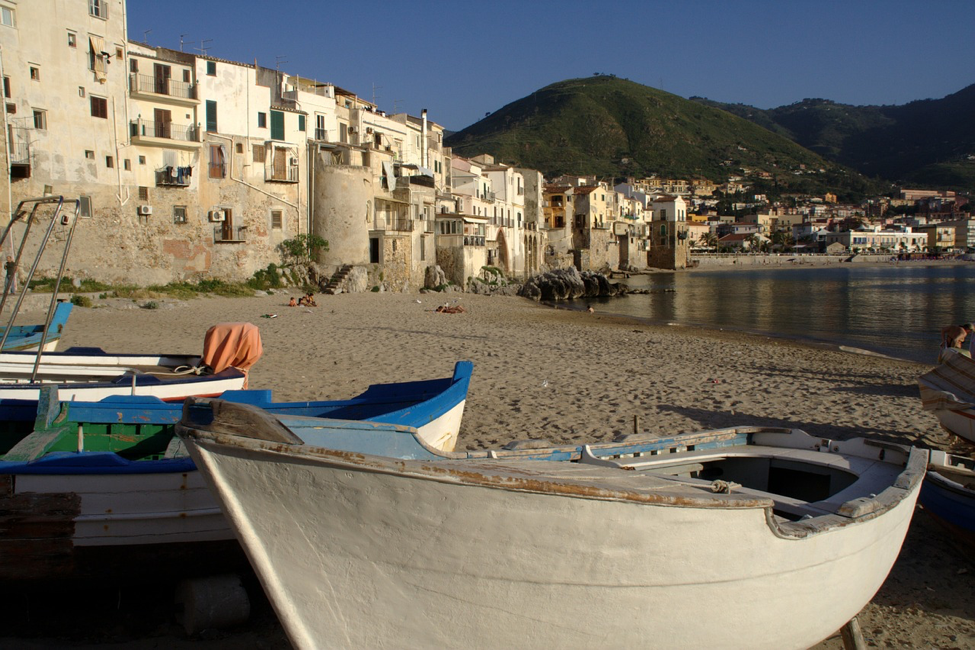 As you drive from Taormina to Palermo, you may just feel the seabreeze in your hair as your journey takes you along Sicily's Northern coast. But your travels are greatly enhanced with a stop in ancient and coastal Cefalu.
This medieval town, set between the bay and the towering "La Rocca" rock mass, showcases the best of Norman architecture, most famously at the Cathedral. Two four-story towers flank either side of the facade, and ornate Byzantine-era mosaics detail the apse. You haven't really seen Cefalu if you miss out on its impressive Norman Cathedral.
Sightseeing isn't the only thing to do in Cefalu. Seafood fans should try the local catch at one of the town's many restaurants—seafood is a huge export. Cefalu is also known for its grapes, citrus fruits, and olives—the cuisine here is so fresh!
3. It's all about architecture while traveling between Ragusa and Siracusa.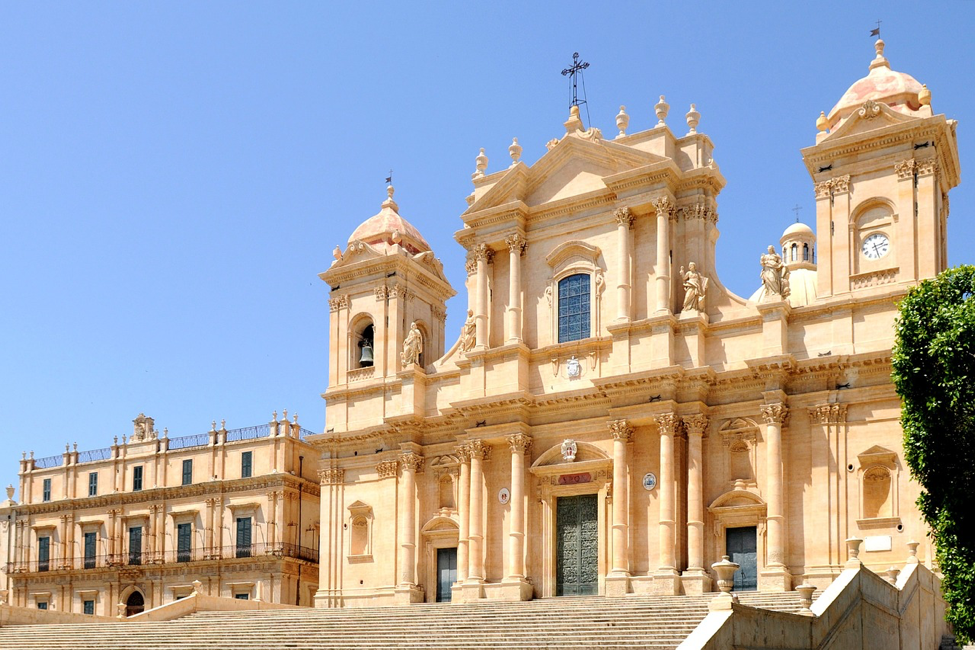 Architecture aficionados, look no further than the stops between Ragusa and Siracusa for excellent examples of Sicilian Baroque. Noto, a Norman city on the Southeastern coast, was entirely rebuilt after the massive earthquake of 1693.
The city's buildings, characterized by the honey-colored of tufa stone, follow one another along the main street. Lion heads, grinning masks, and other embellishments decorate the facades and balconies. But the best representation of Sicilian Baroque is at the Noto Cathedral, dedicated to St. Nicholas.
Depart Noto for another architectural site—Palazzolo Acreide. Like Noto, Palazzolo Acreide suffered greatly during the earthquake of 1693. In fact, the majority of the current buildings are from the 18th century. But at the ancient Akrai, Greek ruins still remain. See the Greek theatre, which is built into a hillside, or the templi farali (temples of the dead), carved into the rocks with inscriptions and empty recesses.
4. You have to stop and taste the world-famous marzipan candies in Erice!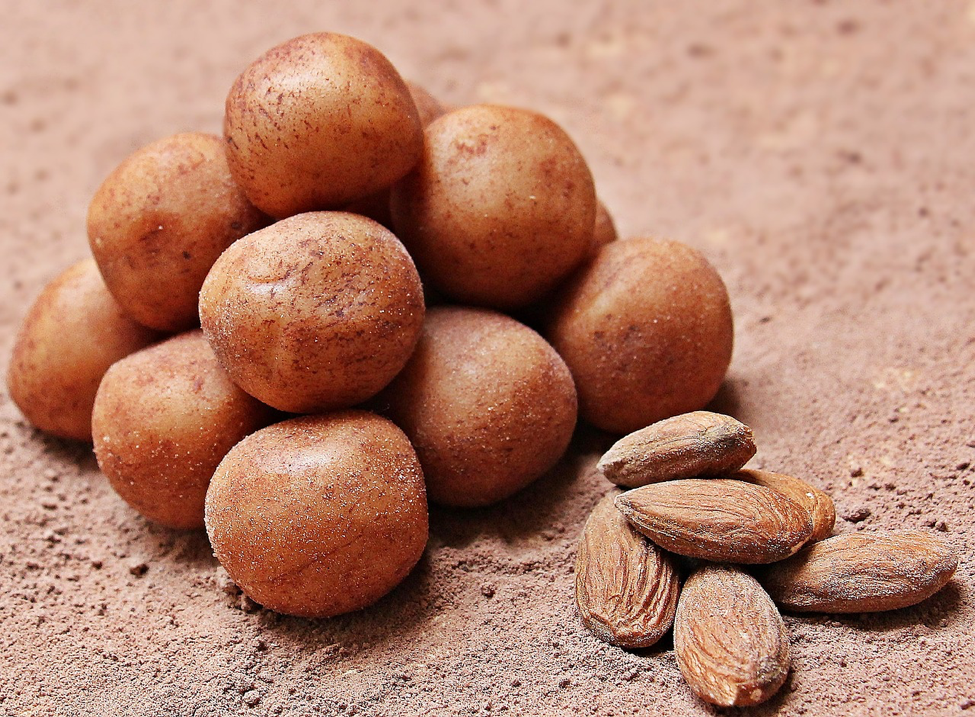 What's better on vacation than forgetting about your diet? When traveling in Sicily, no dieting is allowed! Case in point: The marvelous marzipan candies of Erice are to die for.
Sicily's Mediterranean climate creates the perfect environment for growing almonds. It's no surprise, then, that Sicilians found a way to turn the nutty snack into a confection.
In Erice, Maria Grammatico may be the most famous marzipan-maker. She learned her skillful candy-making ways from nuns, who were the original masters of marzipan. They ground almonds down to a paste, added icing sugar and water, creating the tasty treat.
Maria decided to open her own pasticceria, which you can still visit today. Be sure to stop in as you travel from Trapani to Agrigento to sample Sicily's sweets.
5. Nothing said luxury during ancient Roman times like the use of tiles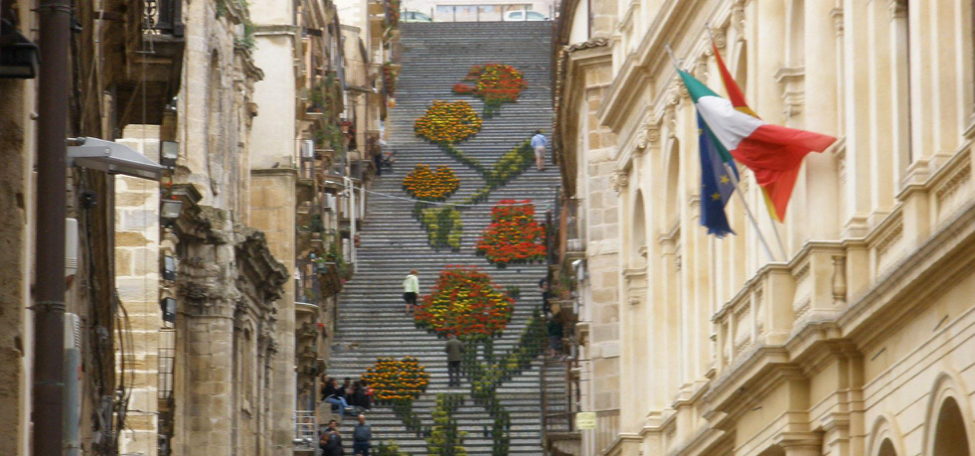 Remember the show, Lifestyles of the Rich and Famous? If it existed in the 4th century AD, the Villa Romana del Casale would have been featured. As you travel between Agrigento and Syracuse, take time to tour this luxurious estate, with rooms covered in magnificent mosaics. Each mosaic depicts a different scene, such as the "bikini girls" competing in an Olympic sport. It takes thousands of tiles to make the mosaics, a sign of considerable wealth.
Can't get enough of age-old tiles? Caltagirone's famous Staircase of Santa Maria del Monte is covered in the ceramic pieces. Each of the 142 steps feature different tiled designs. But every year, the stairs are adorned not only by tiles, but also thousands of flowers. In the spring, an artful arrangement of potted plants creates a cascading picture during the Flower Festival of Caltagirone.
6. The mouth-watering chocolate of Modica is a must in Sicily.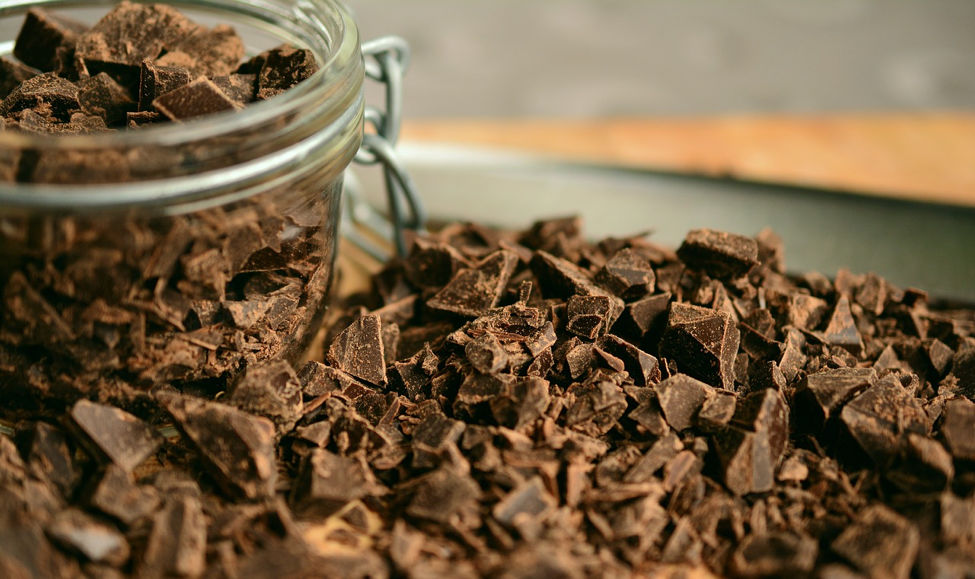 Chocolate-lovers rejoice: Modica is Sicily's chocolate mecca. On your way from Catania to Syracuse, you must stop in Modica to sample the creamy confection.
While the Baroque architecture of Modica is certainly worth seeing, the alluring smell of chocolate beckons you from the town's streets. The sweet treat dates back over 400 years, since the Spanish brought cacao from the New World. Not only did they bring the brown bean, but also the Aztecs' recipes and methods for using it. As you taste Modica's version, you'll notice hints of chilli pepper, vanilla, and cinnamon, traditional Aztec flavors.
7. Massive Mount Etna is Europe's largest active volcano.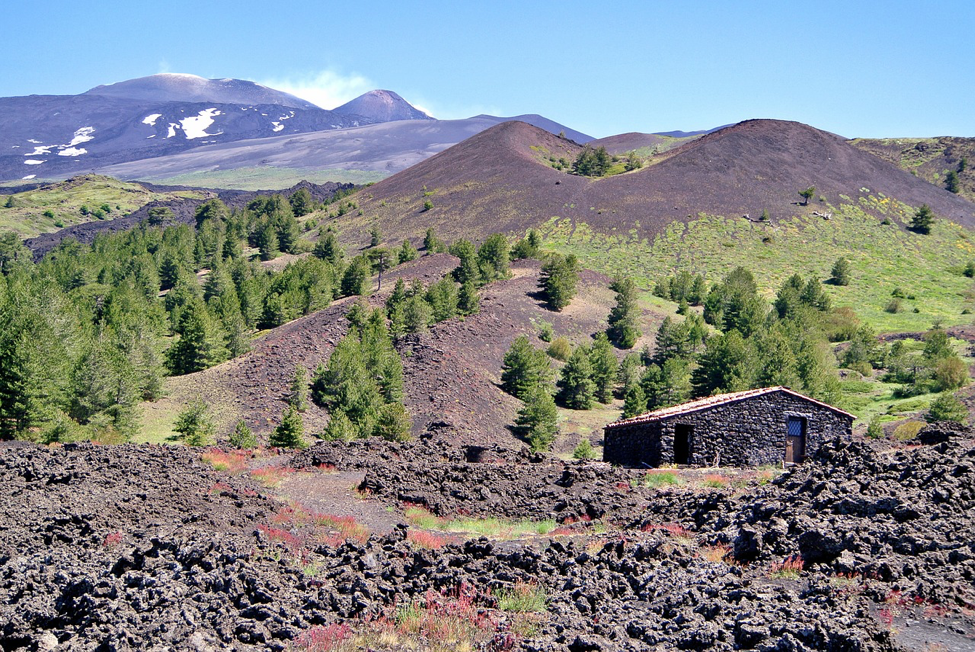 How many people see an active volcano in person? What about the largest active volcano in Europe? If you visit Sicily's massive Mount Etna, you'll be able to say you did just that. And what a sight it is!
Lava flows on Mount Etna date back to 1,500 B.C., when the Greeks still lived on Sicily. There were many myths surrounding the volatile volcano, including Mt. Etna's own goddess, Aetna.
Just how big is this monumental mountain? Its base has a circumference of 93 miles, while the whole volcano and its lava flows make up 600 square miles. Etna's soil is perfect for grapes—check out the local vineyards and sample some of the earthy wines unique to this region.
8. Take the "road less traveled" and immerse yourself in Sicilian culture.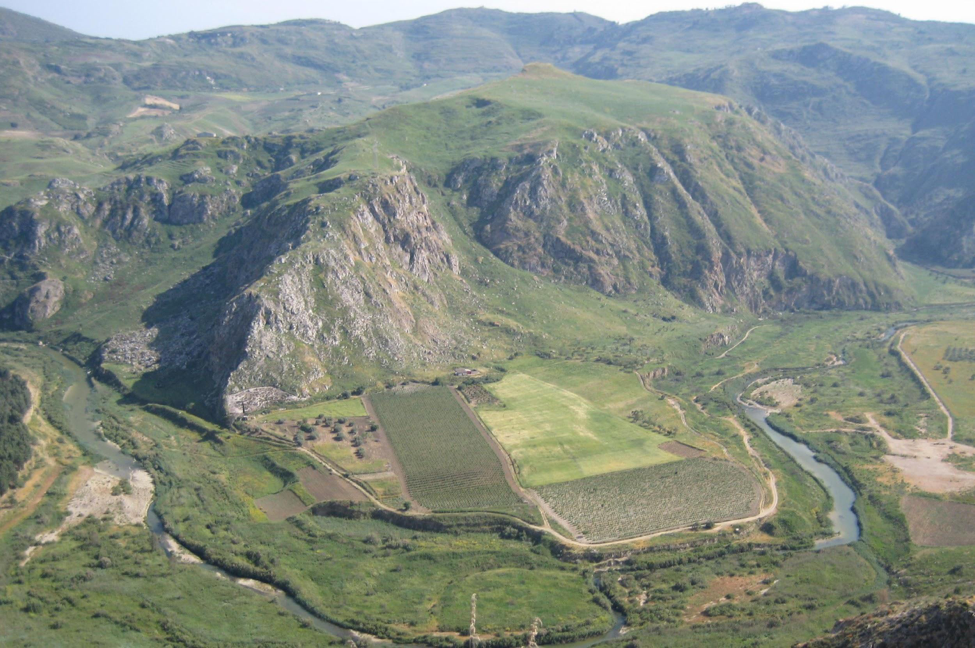 Sure, it's fun to be a tourist in a new country, but how about living like a local for a day? As you leave Agrigento for Palermo, your driver will take you through rural landscapes, painted by fields, orchards, rolling hills, and small villages for the perfect authentic experience.
In the Platani River Valley, cruise through tranquil towns to meet the locals and lunch on typical Sicilian foods like cheese, cold cuts, pasta, and vegetables.
Further in is Corleone, a name you've probably heard before, but not necessarily in reference to the city. In The Godfather, Don Corleone, played by Marlon Brando, emigrates from Sicily to New York and takes the name of his hometown as his new last name.
In reality, Corleone was a center for the mafia in the 1960s and 1970s, but local law enforcement successfully cleaned up the countryside village in the decades following. Visit the Anti-Mafia Museum to see the infamous history of this region and learn about the "Strage Policy" initiated by Mafia chief Totò Riina. Discover how the town's culture has changed dramatically over time.
9. Become Indiana Jones for the day and explore Sicily's archaeological sites.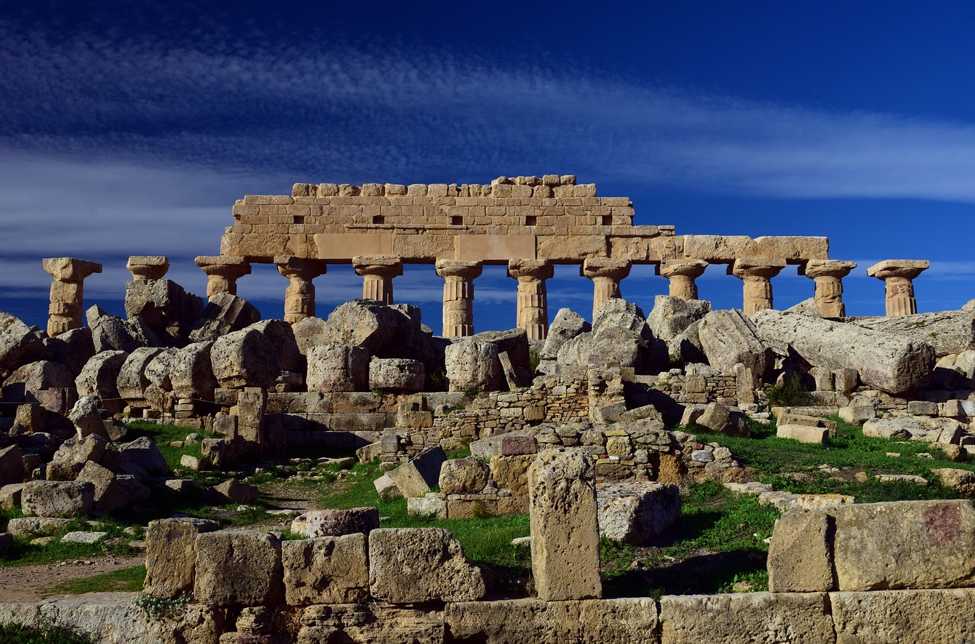 Your time in Sicily would not be complete without two things—history and wine. As you drive between Agrigento and Trapani, you'll get to experience them both.
Selinunte's archaeological park is one of Sicily's great highlights—see ruins of Greek temples, ancient town walls, and the remains of buildings. The park is so expansive, there are still areas not yet excavated. And for those with a passion for archaeology, consider a walking tour of the site for an unforgettable experience.
At day's end, don't miss out on Marsala and its famous fortified wine. During Arab reign, the port city was "Mars el'Allah" or "Port of Allah," which later became Marsala. In the 1700s under English rule, John Woodhouse began Marsala wine production in Sicily as he had done with "port" in Portugal years earlier. Over the next few centuries, the wine became a great Sicilian export. Be sure to have a glass before you leave Sicily!
Want to see the Sicilian wonders?
With a transfer tour, your Sicilian vacation is full of endless possibilities—why not get in touch and learn more about your options? Or if you're not quite ready to chat, check out our free email course about planning a trip to Sicily.