What Makes Sicily So Special?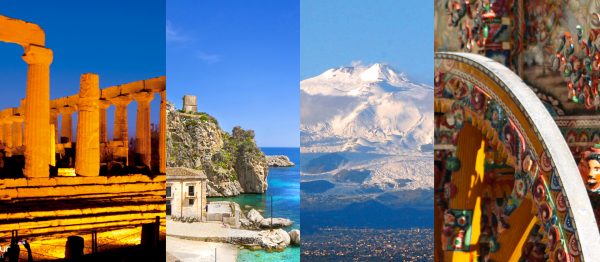 I'm guessing that you have your own reasons for wanting to visit Sicily. For many visitors, there is a deeply emotional pull…perhaps you traced your ancestry here.
But there is so much to see and experience here.
Sicily has an abundance of history. Some of the world's most remarkable Byzantine mosaics stand side-by-side with Greek temples and Roman amphitheaters and cathedrals. And the baroque architecture is incredible!
Then there's the spectacular sight of
Mt. Etna that takes your breath away.
Or what about
Sicily's unique cuisine
—Arab and Greek spices, Spanish techniques, the world's finest seafood. And it's all accompanied by big, fruity, out-of-this-world wines.
Well, you can understand people are drawn to the island and find it so difficult to leave.
The not-to-be-missed cities of Sicily
Sicily is a place where natural and manmade beauty finds a perfect marriage. While your time would not be wasted visiting any of our cities, I always suggest you
plan your itinerary
around a few of these cities—especially if your time here is limited.
Agrigento
. The city's greatest draw is the Valley of the Temples and its ancient Greek ruins. Tempio della Concordia is one of the best-preserved temples in the world. You'll definitely want to visit the Museo Regionale Archeologico, perhaps the best museum in Sicily, which features the famous stone statue of Telemon (Atlas).
Catania
. In a perfect world, you'd devote two full days to the art, museums, and Roman ruins of Catania. Don't miss Duomo Square, La Pescheria (the fish market), and the Bellini Gardens.
Erice
. This western Sicily gem is famous for its almond biscuits (the pastry shops here are without equal). Erice's main church and bell tower are striking, as is the Norman castle, also known as Venus Castle, a tribute to the goddess of fertility.
Marsala
. The city is more than the sweet wines which bear its name and for which the city is famous (but don't miss the historic Florio Winery and the Donnafugata Winery). You'll also want to see Marsala's salt marshes—and be sure to try
busiati,
the oldest handmade pasta in the world.
Monreale
. The city's Duomo is one of the greatest medieval treasures in the world—the 58,000 square feet of mosaics will take your breath away.
Palermo
. Palermo bears witness to its past—conquered by the Phoenicians, Arabs, and Spanish, its churches and archeological remnants are unrivaled. Then the Palazzo dei Normanni and its Byzantine mosaics never fail to awe visitors; Normal Royal Palace and Palatine Chapel are divine; golden beaches of Mondello Lido, the foodie delights of the city's markets, the Botanical Gardens—all are must-see sights in Palermo.
Ragusa
. Ragusa Ibla is a fairytale of church domes and terracotta roofs. The Duomo di San Giorgio, the Giardino Ibleo, and the 18 listed UNESCO monuments will delight you.
Siracusa and Ortygia Island. Archimedes, Cicero, Saint Paul, Caravaggio, and the naval hero Lord Admiral Horatio Nelson all made their presence known in Siracusa. In fact, Aeschylus premiered his plays at the still-functioning Teatro Greco here. One of the most beautiful squares in Italy, the Piazza del Duomo, is in the tiny island of Ortygia
Taormina
. Perhaps there is no more famous name in Sicily than Taormina.
This resort town draws the international jet set to its romantic alleys and glittering hotels. But Taormina is steeped in ancient history and mythology—Giardini-Naxos, Teatro Greco, and the Norman and Baroque monuments are all worth a visit.
Of course, Mt. Etna, Europe's highest volcano, is in Taormina, and no visit to Sicily would be complete without gazing at its stunning vistas.
Trapani
. Ornate churches like the Cattedrale di San Lorenzo and the Torre della Colombaia define the architecture here. Don't miss shopping for the city's famous exquisite coral jewelry.
---
Best times to visit
Perhaps I'm biased, but I believe there is never a bad time to visit Sicily. That said, however, there are definitely
better
times, depending on your vacation goals.
High season is from April to June; the weather is absolutely gorgeous, staying in the 70s (20℃+) and 80s (25℃+), and full of golden Sicilian sun.
July and August can be extremely hot, but it's still a lovely time to visit our beaches. Keep in mind that shops may be closed during the hot season, especially during the bank holiday week of August 15th. If you don't mind the extreme temperatures, this is a wonderful time to experience Sicily without the crowds of high season.
September through early November is the second high season, when temperatures stay firmly in the 70s (20℃+) and an evening nip in the air is a welcome change—perfect for enjoying long, leisurely dinners in front of a fire.
Late November through March is a great time to find discount travel deals, although many hotels are closed during the winter season. Siracusa in low season is absolutely lovely.
It may not be possible to see everything that interests you in Sicily—but I hope I've given you some ideas to help you narrow down your focus. And of course, I don't have space to cover all our cities; you may find the rocky Pelagie Islands of Lampedusa or Noto's Stone Garden are more to your liking.
The point is, Sicily is like an onion—layers and layers of history and culture for you to peel back and explore.
Don't miss my next blog when I share my list of favorite activities and experiences in Sicily. There really is something for everyone to love here.
---
P.S. If your family roots take you to a part of Sicily I didn't mention in this email, please
let me know
and myself, Vincenzo, or one of our travel experts will be happy to suggest a tour or itinerary to help you discover your heritage. We're here to be your resource as you plan your trip.
---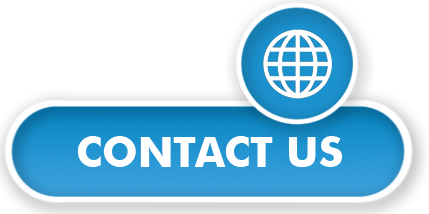 Contact us to customize your experience in Sicily.
Our travel experts, Vincenzo and I will be very pleased to work at your request and happy to create with you an amazing and unforgettable tour of Sicily.