Ever wondered what awaits you on the Mediterranean isle of Sicily? Sure, there's Mount Etna, Europe's highest and most active volcano, but did you know there are many other ancient sites, charming countrysides, and tranquil vineyards just yearning to be explored?
Consider adding on a simple day tour before, during, or after your trip to Italy. You'll see scenes straight out of movies (no really, many movies were filmed here, like The Godfather) as well as wine and dine like royalty.
Here are 10 incredible day tours in Sicily that are sure to enhance any trip to Italy:
Forget Barbecue—Sicily's version of Southeastern cuisine includes cheese and wine!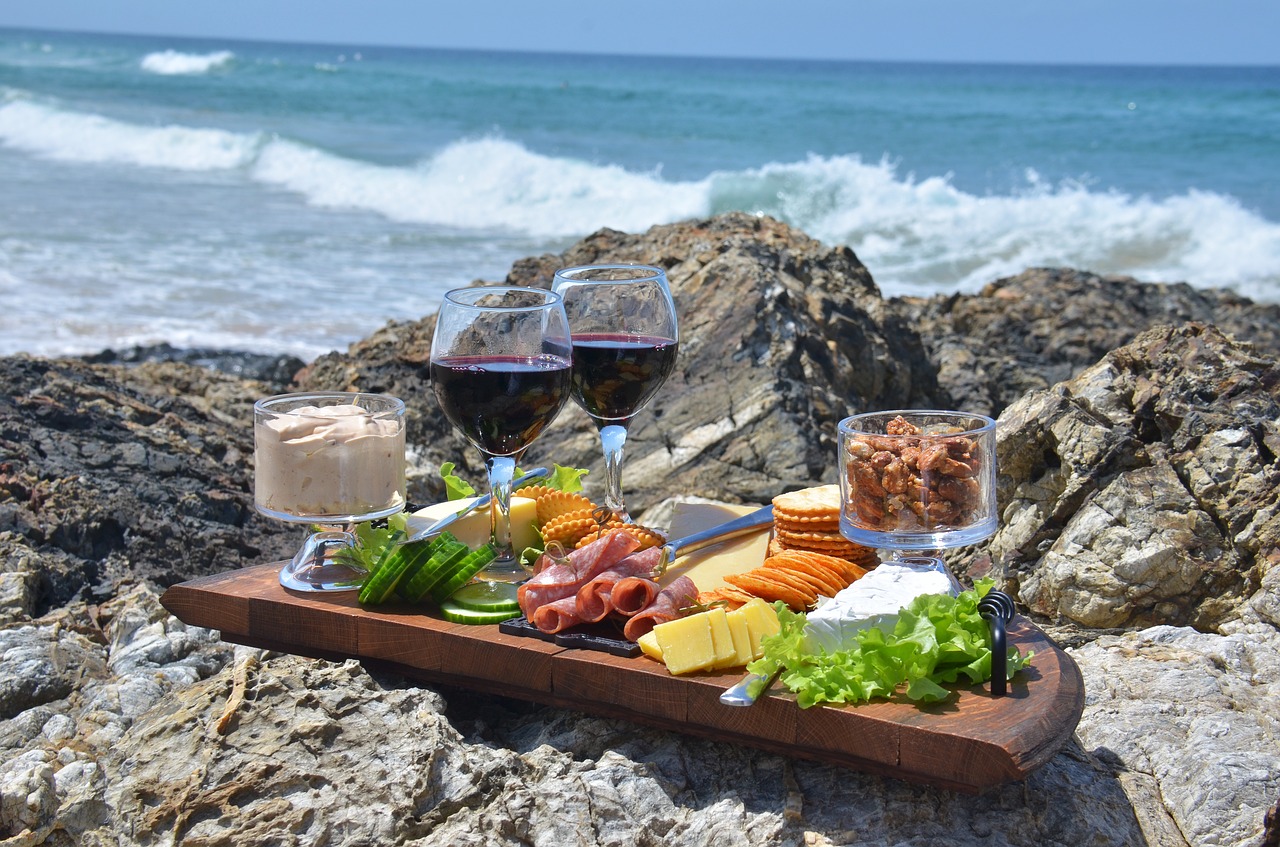 Welcome to Syracuse, Sicily's coastal city on the southeastern side of the island. Just an hour's ride south will bring you into Noto valley, where you'll arrive to an ancient Sicilian farm for tastings, demonstrations, and fellowship.
Enjoy sampling many varieties of cheese, including ricotta, pecorino which is cheese made from sheep milk, and caciocavallo. Learn how Sicily's famous almonds are worked to produce almond milk. Walk among the lemon trees, taking in the fresh scent.
Lunch features many of the goods grown or made on the farm. Add a glass of Sicilian wine, and you are in pastoral paradise!
Learn to cook Sicilian-style in an old Water Mill.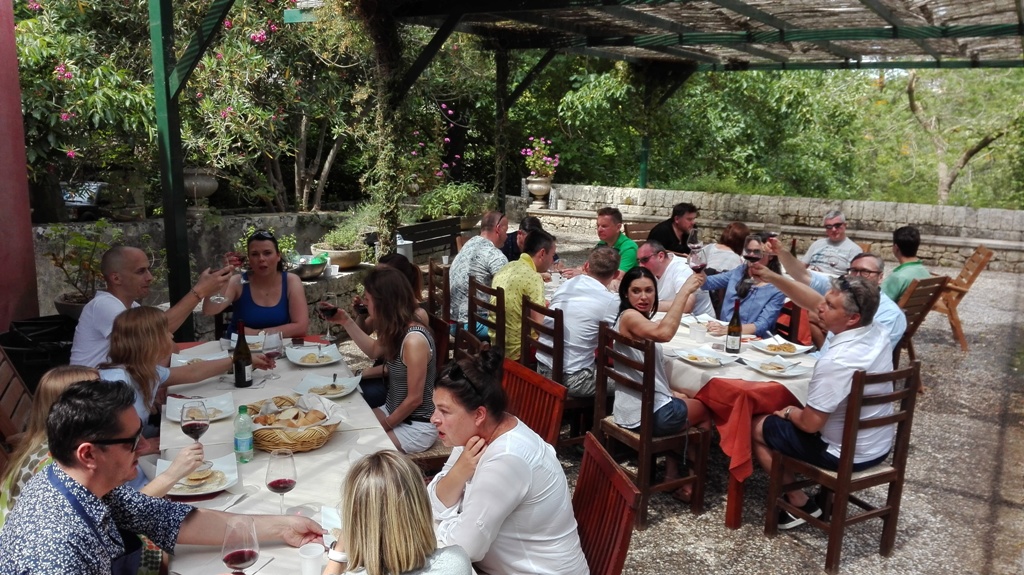 Starting in Syracuse, drive inland to a local grocery farm to pick out some fresh produce for a countryside cooking class in an old Water Mill. Imagine this storybook scene—the old mill is surrounded by streams, small lakes, and waterfalls with breathtaking colors. It's straight out of a fairytale.
During the class, prepare fresh pasta, filled with local cheeses and the crisp veggies you purchased from the produce stand. Top off your hard work with a glass of vino, and you're good to go!
Just west of Syracuse, is the small village of Palazzolo Acreide. This tiny town holds a lot of history as it dates back to the Corinthians in 664-663 B.C. Leisurely stroll through the old town, appreciating the ancient architecture or maybe stop in a gelato shop for a refreshing treat. After your hard day's work of cooking, you deserve it!
Venture to Europe's largest active volcano—Mount Etna.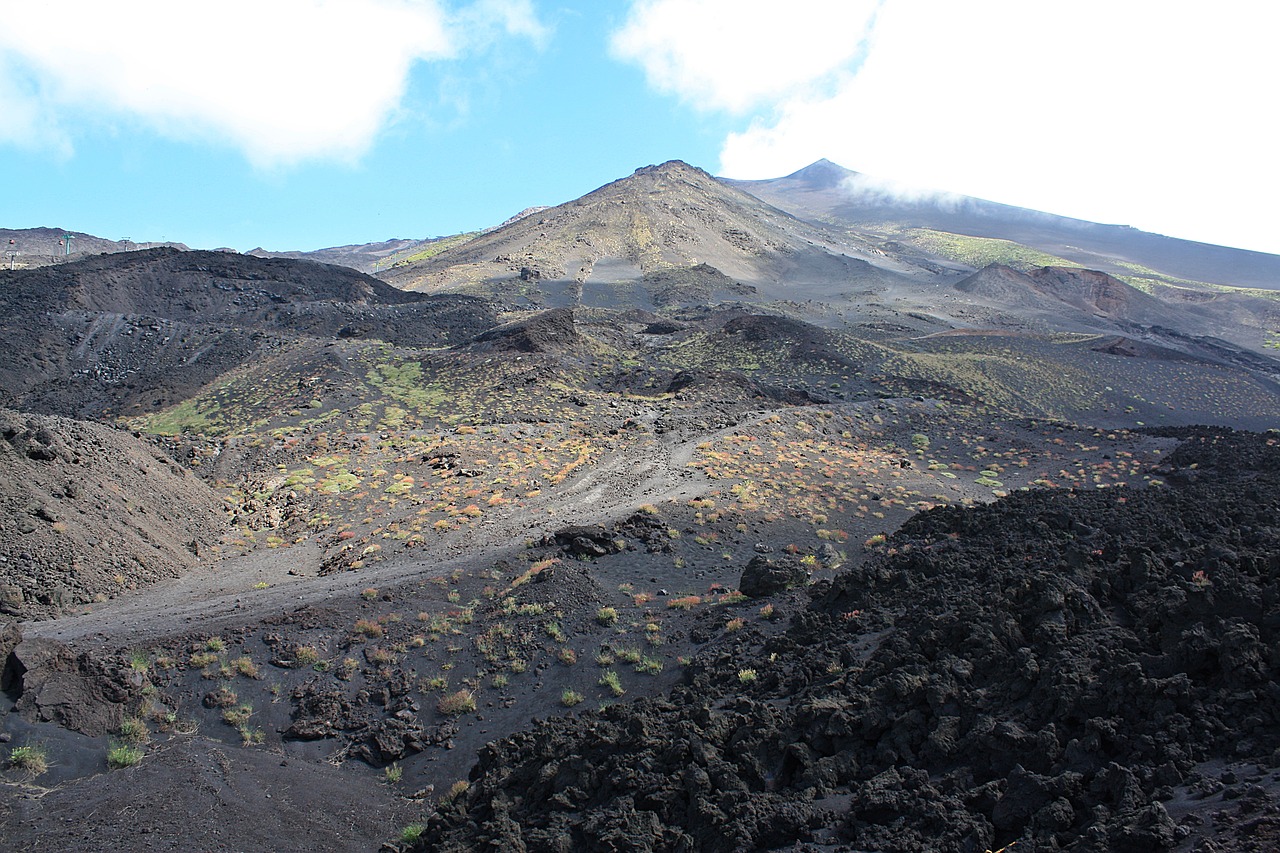 Just because there is more to see in Sicily than Mount Etna, doesn't mean you shouldn't visit the vast volcano. The southern slopes are rather new—Mount Etna most recently erupted in 2002, leaving behind a well visible manifestation of turbulent volcanic activity.
The volcanic mountain is not only known for its eruptions. Many vineyards lie on the slopes of the volcano, and in fact, after touring the lava fields, feel refreshed with a glass from a nearby winery. This is a brilliant option if you are cruising around the Mediterranean seas and stopping in Messina, Catania or Taormina.
Feast on a traditional farmhouse luncheon after exploring Etna's craters.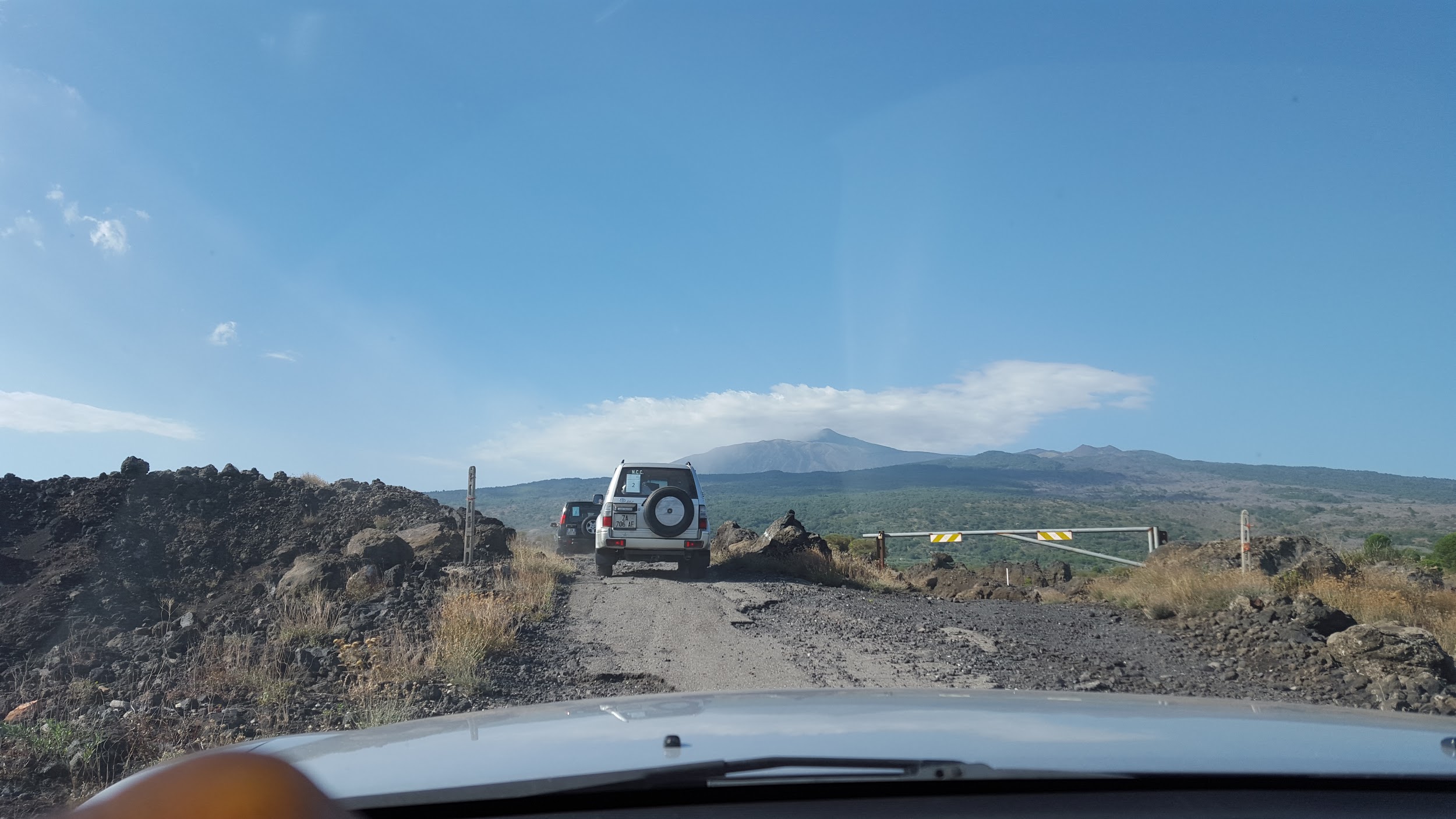 Jump in a comfortable, air-conditioned jeep (or other 4×4 vehicle) for a full day, traversing the mountainside to see natural caves, solidified lava (most recently from 2002's eruption), and Etna's crater.
Following your exploration of the monumental mountain, move towards a nearby farmhouse for a tasty three-course meal. Begin pranzo (that's luncheon) with an appetizer of salami, cheese, and seasonal vegetables. The main course of two different pasta dishes is sure to sufficiently fill you up. But that doesn't mean you should forget dessert! And as with all things in life, adding a glass of wine isn't half-bad either.
Or perhaps you'd rather explore the volcano's vineyards?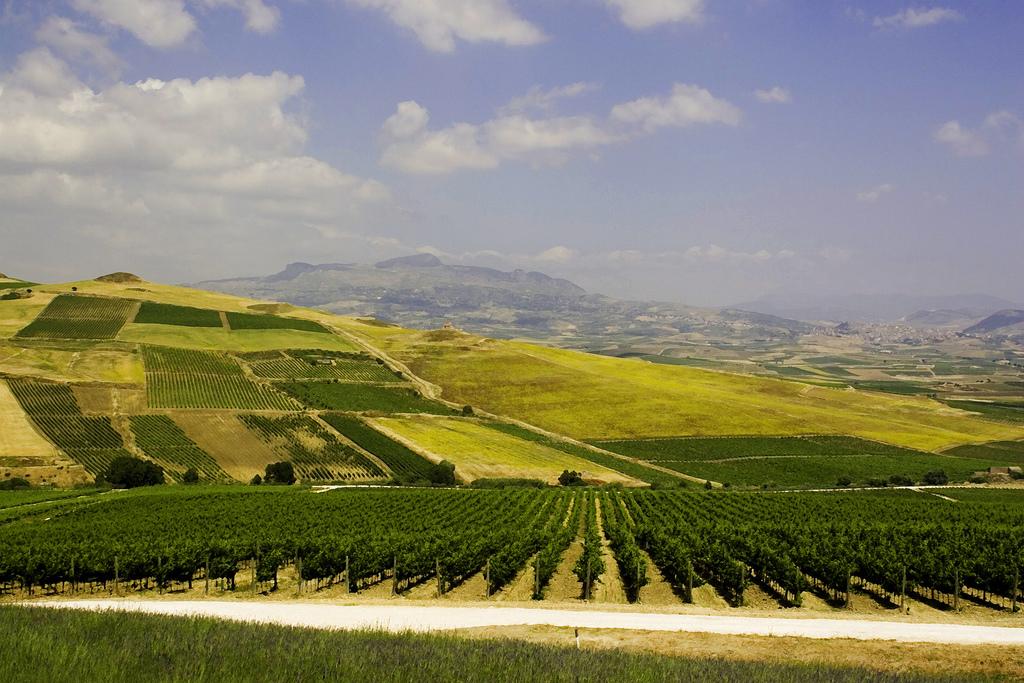 Speaking of wine, maybe for you the better way to enjoy Etna's beauty is through her vineyards? The soil surrounding the volcano is full of nutrients, minerals, and aromatic elements for the perfect production of grapes, and subsequently, wine. Pair your wine of choice with local delicacies for a truly delicious dish.
As the vineyards grow at high altitudes on the side of the mountain, you'll not only appreciate good food and wine, you'll also be able to capture breathtaking views of the Sicilian countryside. And as you journey away from the vineyards, make sure to look out your vehicle's window at the remains of Etna's past eruptions.
Take a sip of one of Sicily's major exports—no, not wine—olive oil!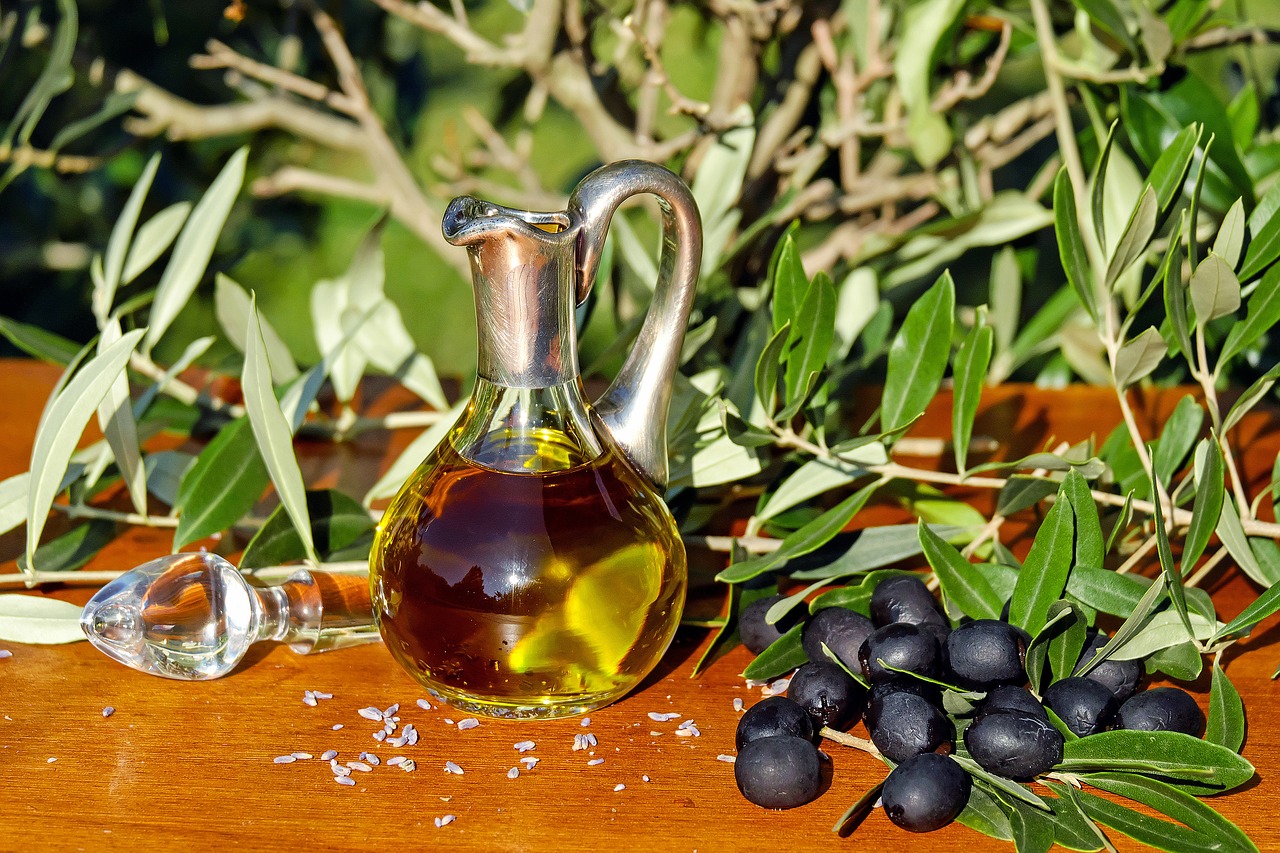 Yes, today you will be sampling some smooth olive oil, but first—marzipan! Your first stop of the day in Erice introduces you to the world of Sicily's pastry shops, which include the famous marzipan candies. Foodies will go nuts for the almond and pistachio flavored pastries!
Moving southwards, marvel at the Sicilian Saltpans, where the act of removing salt from the sea still occurs today. Sea salt is a necessity for any aspiring chef!
As you travel inland, stop at a local olive-oil factory and farmhouse for a one-of-a-kind afternoon. Learn about the production of this silky oil and sample some for yourself, taking small sips to appreciate its fresh flavors. A full lunch complete with olives, cheeses, salami, breads, and pasta will complement the local olive oil well.
It's Lifestyles of the Rich and Famous – Roman Villa style in Piazza Armerina.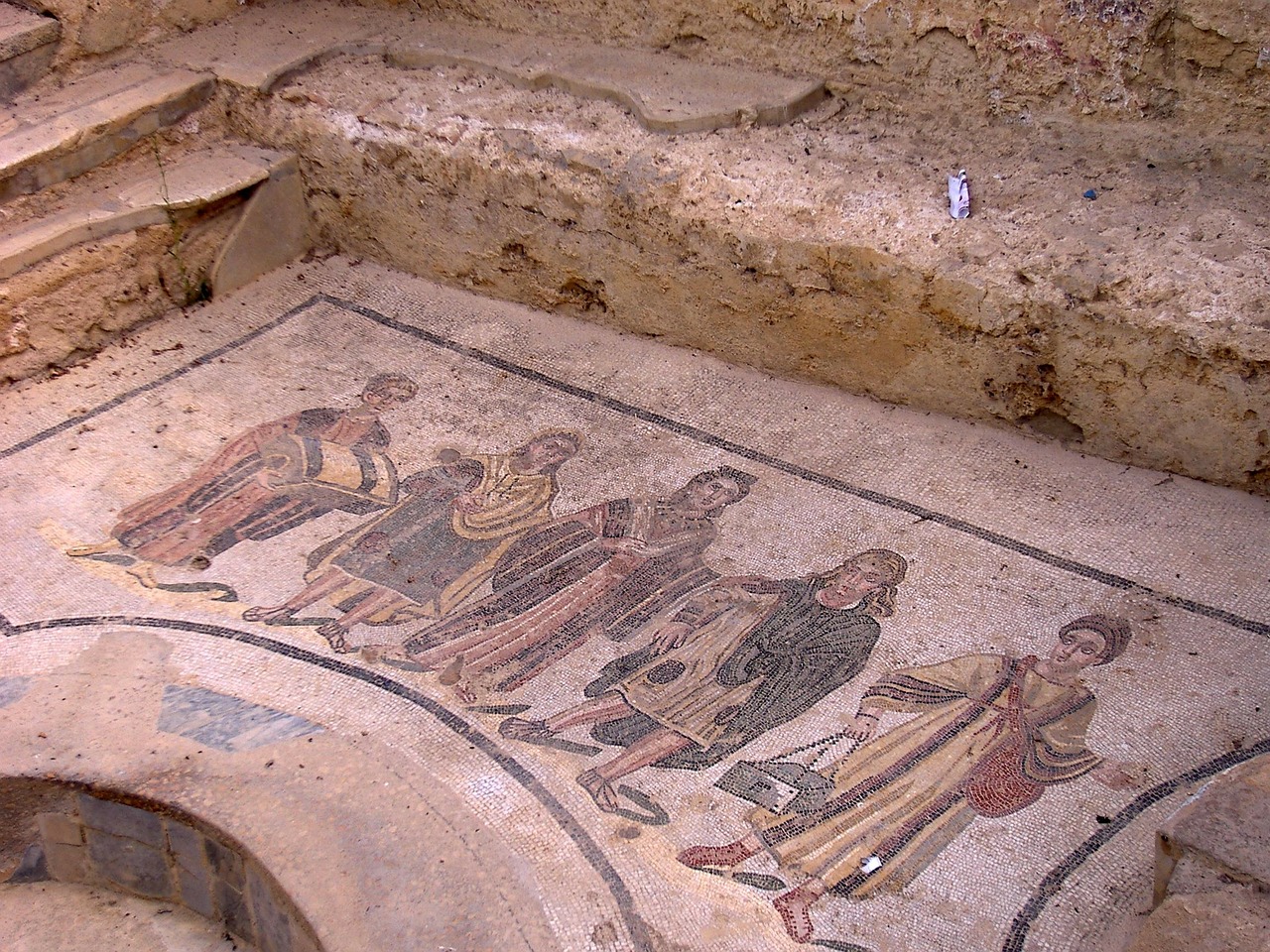 Remember that show, Lifestyles of the Rich and Famous? Well, if it existed back in the 4th Century A.D, the Villa Romana del Casale would be featured. This extravagant edifice exemplifies the epitome of luxury—just take a look at the meticulously-crafted mosaics that can be seen throughout the villa.
This UNESCO World Heritage site exists in Piazza Armerina, which is less than a 3 hour drive from Palermo. There are an astounding 60 rooms and 3500 square meters of floor mosaics. Not much is known about the estate and its original owner, but the information that is available can be found in each room during your tour.
Guess what? You can see another UNESCO World Heritage site in the same day! The Valley of Temples in Agrigento, circa the 5th Century B.C., are still very much intact for how many millennia old they are. Exploring these Doric temples will transport you to another day and age when the Greeks ruled the world and gods and goddesses ruled the Greeks.
Seeing the Corleone countryside is "an offer you can't refuse."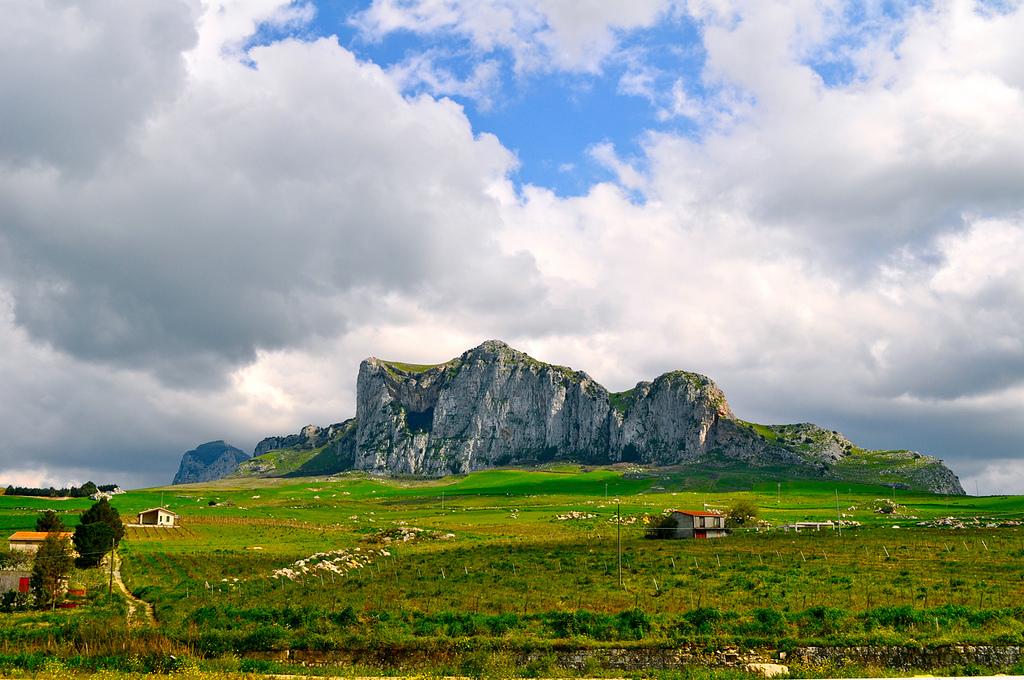 There's a reason "Corleone" is the last name of the famous (or maybe infamous) mafia family in Francis Ford Coppola's The Godfather. In the novel (on which the movie is based), Don Vito Corleone immigrates to America from the town of Corleone, Sicily. At Ellis Island, his surname is changed to the town of his birth—Corleone.
In real life, Corleone was a major-mafia-hub in the 1960s. But beginning in the 1990s, a push was made to eradicate any gang activity from the rural town. In 2000, the anti-mafia museum opened to increase awareness and educate people of those who have risked and lost their lives while working against the mob.
Besides its mafia connection, Corleone is splendidly Sicilian, featuring baroque architecture and cobblestone streets in the old town. Spend your afternoon wandering its ancient avenues and exploring the many historical sites.
Indulge all five of your senses at a Marsala Winery.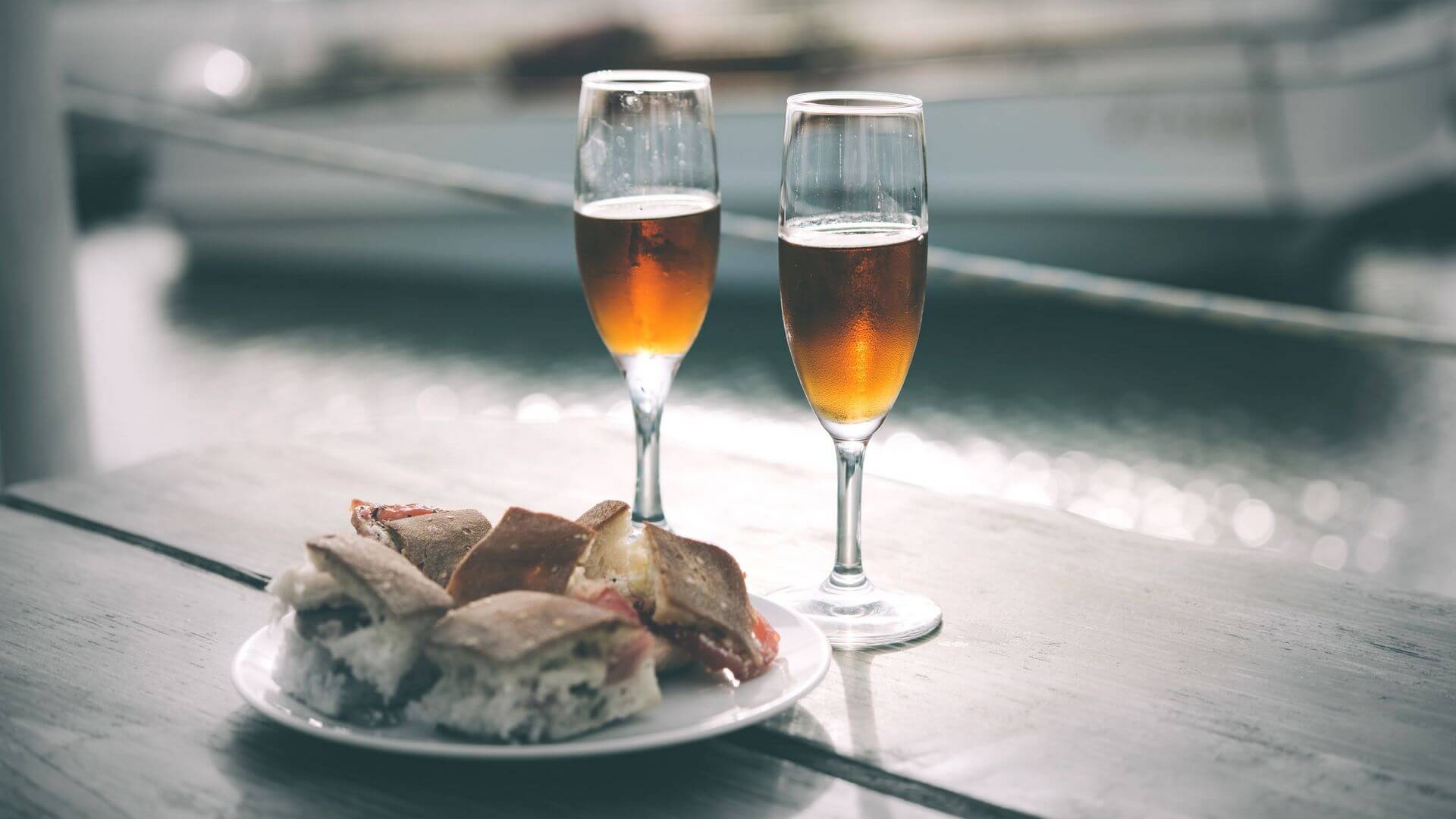 You remember the five senses, right? Taste, touch, sight, sound, and smell? Well, you'll need to use all of them to fully appreciate your day, beginning in Marsala. Here taste Marsala wines, which can be dry or sweet. Smell the vino's aroma to take in the different earthen elements that surrounded the original grape vine.
Marsala is a coastal town, creating a beautiful backdrop for the vineyard. As you move about the vineyard, feel the light breeze coming from the nearby ocean.
We will continue through the Nature Reserve of the Stagnone, meaning "large pool." The salinated water provides the perfect place for sea salt production. Gaze upon the many pools of mirror-like water, with white windmills interspersed in-between the reflective ponds. As you sample the sea salt, feel the coarse grains, which are much larger than table salt.
Head to an Olive Oil Producer for a light lunch where you can taste the fresh flavours of local produce, including cheese, olives and bread combined with the delicate flavours of their extra-virgin olive oil. Then proceed through Segesta for to see the archaeological wonders of the ancient Doric temples.
No matter when you visit in Sicily, using all five senses enhances every aspect of your trip.
Live as the locals do for a day in the Sikans Mountains.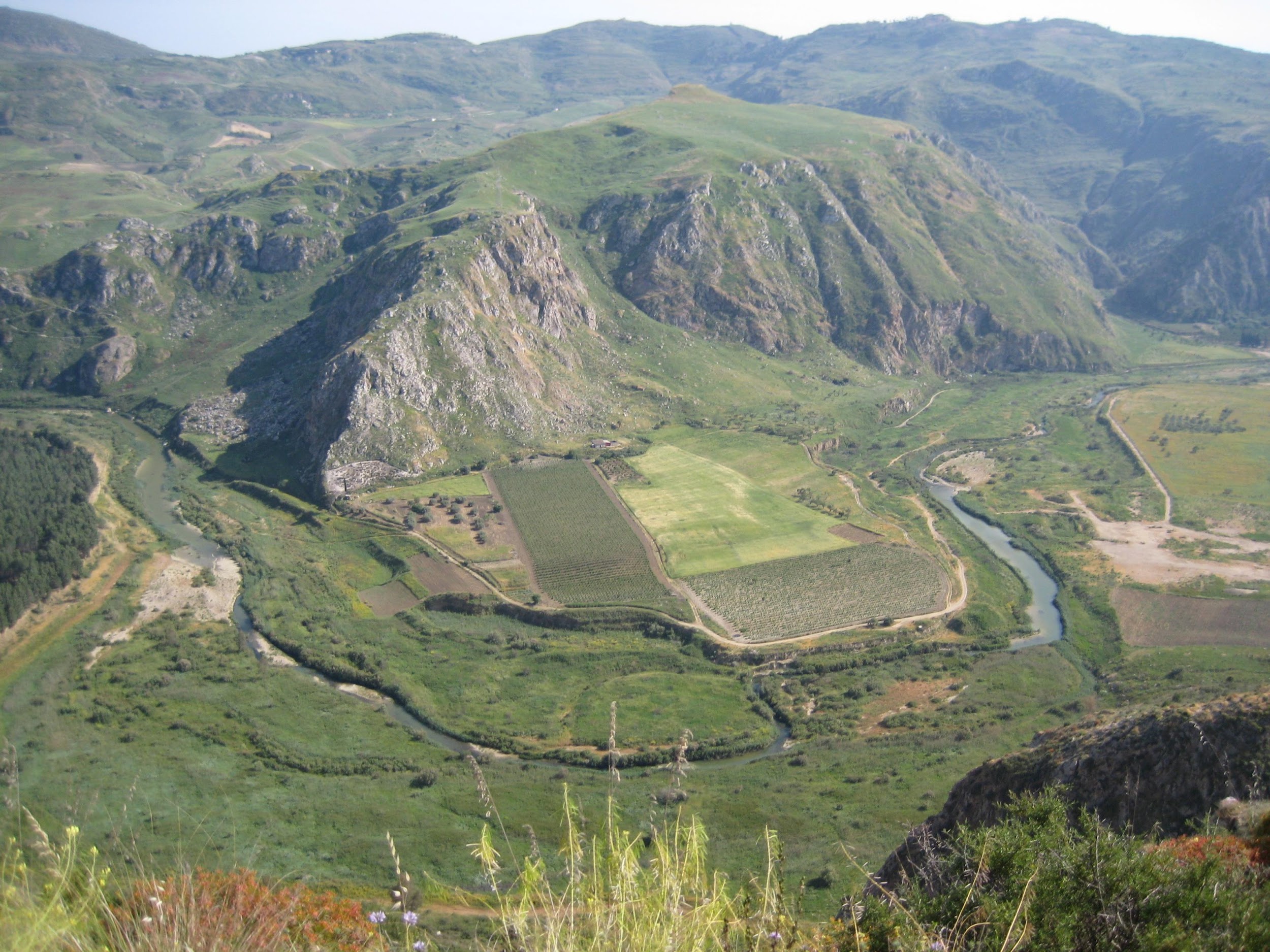 Ever wish you could fully immerse yourself in the culture of the country you are visiting? In Sicily, that experience is possible in the Sikans Mountains. This "off the beaten track" territory of the Platani River Valley was once home to the Sikanin Kingdom.
As you come around the mountain bend, a lonely hill in the middle of the valley comes into view. Surrounded by wild and harsh vegetation, a handful of houses rest on that hill, including the home of the farmer who will host you today. Watch as he demonstrates how various cheeses are produced and explains the importance of aging them.
Continuing on into the village, enter a Sicilian bakery for a pizza presentation. Heavy bricks are used to construct a wood-fired oven for all pizza and bread baking. Feel free to snack on some samples before heading back to your vehicle.
Sicily awaits…
You can't go wrong picking a Sicilian day tour (or two!). From Sicily's coast to the countryside, from Mt. Etna to the Valley of Temples, there is something for everyone on this idyllic island. Ready to book your trip? Get in touch today—or sign up for our free email course to learn more about planning your Sicilian vacation.