Self Drive Holiday in Sicily
Things to know before attempting a Self drive trip in Sicily:
Ok, now you have decided to rent a car and rule the Sicilian roads. Yay! Great decision. But, hold on. Dear Friend, hold on your excitement. Before you zip your way beyond that Fiat 500 or stare at that Ferrari in awe, there are some things to know about driving in Sicily.
Read on and be Sicily ready!
1. Rent only when on the go – Car hire Sicily:
This should be your mantra while on your Sicilian holiday. Hassles being:
City traffic
Narrow roads in some cities
Find a decent parking place in the city (for which you might have to pay)
Some hotels and apartments also charge a parking fee for your car
Using Metro, tram, taxi or local buses will be more cost effective than renting a car which you cannot use to its fullest extent.
But, after experiencing all the history and the bling of Sicilian cities, when roads kindle the wanderlust in you to see the sights only a road tripper can – then you must definitely rent a car and set off on a Sicilian road trip!
2. ZTL Zone: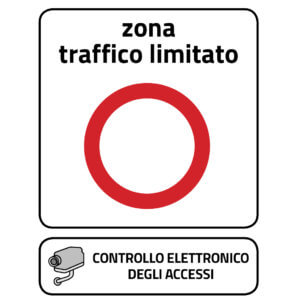 "Zona Traffico Limitato" or ZTL, meaning 'Restricted Traffic Zone' are certain areas in Sicily, marked with red circle in a board with white background. Enforcing ZTL Zone is an attempt to minimize traffic and making it easier for pedestrians and cyclists to move around freely in specific areas of the city.
When you see such board, it's always wise not to enter a ZTL zone even by accident.
There are watchful eyes of the LOL Big Boss aka Video cameras, whose eyes are always permanently fixed on your car. If you ever enter the ZTL zone and the Big Boss spots you violating the rules, then it is duly noted and the fine is deducted from your credit card while returning your car to your rental agency.
3. GPS guides you into Light from Dark:
No kidding! GPS literally guides you into light from the darkness of the parking lot; it guides into light from the darkness enveloped in every tunnel you pass by! Set your destination and leave the rest to the GPS gods. Just follow the commands and you are assured to reach your right end point – i.e. if you have entered the right destination!
You can rent the GPS navigation device from the rental company throughout the trip. In alternative, if you have your own GPS feel free to use it by your cell phone.
4. One way drop off fees:
When you plan to pick up a car from one city and drop it off in another, make sure you are aware about the One way drop off fees. Some rental agencies charge a certain amount for a car to be picked up from one location and drop it in another location. The amount can vary depending on the type of car you choose and how far off are you dropping the car.
5. Insurance: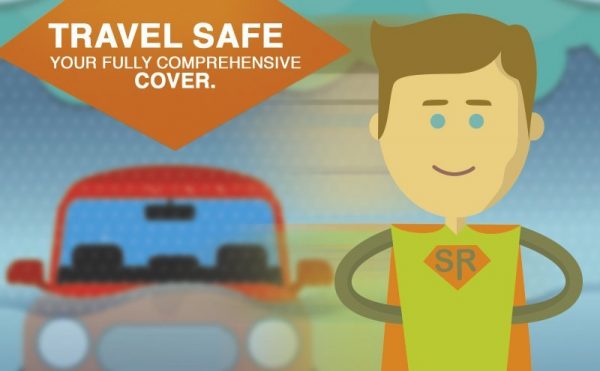 As in every car rental, Insurance is mandatory for mental peace. Make sure that all major areas have been covered in your insurance. The ones we usually recommend are :
-Collision Damage Waiver (CDW)
-Third­Party Liability (TPL)
-Theft Protection (TP)
-Personal Accident Insurance (PAI)
-Emergency Roadside Assistance
-Local Taxes Road Fee / Road Licensing Fee
-Windscreen, Rim and Tyre Damage Protection
6. Additional Driver:
Some car rental agencies charge extra if there an additional driver – i.e. if there is someone else driving the car other than the person against whom the car is booked, then they charge extra bucks for every other person who drives the car.
Why should you worry about this? In case your luck runs out and Police stop to verify your documents while you are taking on the wheels but documents don't utter out your name – then, be ready for a hefty fine!
7. International driving Licence:
By law, it is a must to possess an IDL or International Driving License to legally drive in Sicily. This doesn't mean that you need not carry your original Driving License issued by your resident country. Sometimes, IDL is not asked by Rental agencies but Police might – if you are pulled up!
8. Right side driving:
Like most European countries, Sicily follows the Right Side driving. Meaning, you drive on the right side of the road and sit in left side of your car.
9. Speed limit: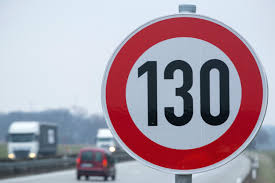 Unlike some European countries, Sicily does have speed limit and it is 130kmph or 80 mph on the Highways –or the Autostrada as we call it–. But, different roads might have different speed limits, which will be usually written on boards in regular intervals. If you have the navigation on, then it will usually warn you if you shooting above the speed limit.
If you speed a little higher than the designated speed limit – tell your prayers. Pray that the eyes of Big Boss aka Speed cameras are not watching you as you whizz by. That's coz there are a lot of them! If they ever spot you speeding, they shall snap a picture of your license plate and a speeding ticket is sent to your mailbox and the fine is promptly deducted from your credit card! This holds good even if the violation is detected many months after you have left the country. Now, Beat that!
10. Decoding the Toll system:
Usually, you will have to collect the entry ticket from the automated machines and pay it later in regular intervals.
Sometimes, the toll is collected on the spot. One thing to be vigilant – is to go into the right kiosk.
When you approach the toll gate, raise your head and you will see a lot of signs. Fret not! Decoding them is simple.
First and Foremost – DO NOT go under the yellow board reading 'Riservata Clienti TELEPASS'.
Yeah, you guessed right, its for Reserved Clients who usually are residents who traverse the route frequently and pay the total tickets every month as soon as they receive the invoice. These lanes are drive-though lanes for subscribers with a transponder in their car.
Now that you have read up all important things you need to know about hiring a rental car in Sicily –and Italy mainland as well– and set off on a Self drive road trip into the Sicilian wilderness.
What are you waiting for?
Get off the lazy couch and start to plan your self drive tour to Sicily today!