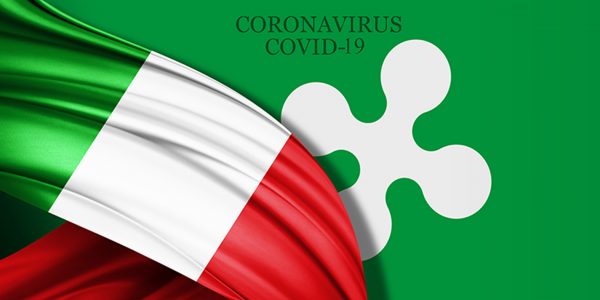 Awaiting the Coronavirus Vaccine to Welcome You in Sicily Soon
We are all desperate to know when a coronavirus vaccine will be available to finally curb the pandemic, and allow schools and the broader economy to reopen and back to our normal live … and travel again too!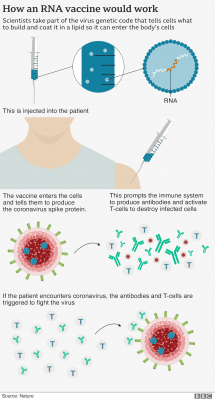 And finally, a few days ago, I have switched-on the television and WOW, after too many words&words, a new great information arrived to me: New York-based Pfizer and the German company BioNTech made history by presenting preliminary data indicating that their coronavirus vaccine was over 90 percent effective.
Preliminary findings show a vaccine developed by Pfizer and BioNTech can prevent more than 90% of people from getting Covid-19.
After that, today BLOG is dedicated to this WOW-NEW-INFORMATION!
What have Pfizer and BioNTech achieved?
They are the first to share data from the final stages of testing – known as a phase 3 trial. The vaccine uses a completely experimental approach, which involves injecting part of the virus's genetic code into people, in order to train the immune system.
More details, recommendations and more are shown on the BBC at the page: https://www.bbc.com/news/health-51665497 
HOW THE COVID-19 VACCINE WILL IMPACT INTERNATIONAL TRAVEL IN 2021
The COVID-19 vaccine is right around the corner and it's going to have a big impact on the way we travel in 2021. In other words, many travelers have said they are waiting for the COVID-19 vaccine that is going to eliminate all these entry requirements and bring travel back to normal. We are looking forward to have you here in Siicly with us!
AWAITING YOU HERE IN SICILY
Therefore, we're busy figuring out how to make that happen in this challenging time, promptly and responsibly, but in the meantime, we thought we'd highlight our Safe Customized Trips offering for the 2021.
So, we do not want to be on delay on this important start-up and because of it, I am very pleased –as Tour of Sicily member– to start to give our knowleadgeable on which is the best and confident way to travel to Sicily with us, taking really safety measures:
Sicily is a lovely Mediterranean Island and is considered by BBC and New York Times one of the best world-destinations.
Recommended Tours: This is a crucial time and we thought we'd highlight our Private Trips offering for the 2021.

If you are looking to join us to explore the world actively this year or the next, a Private Trip might be a great choice.



A Private Tour of Sicily is the perfect opportunity to reconnect with family and friends and enjoy the face-to-face connection we've all been missing over the last several months.

There's nothing better than traveling with your favorite people! Experience genuine insights into Sicily and its culture and enjoy individual support by your Sicilian local experts!

We do create custom-made trips to destinations of your choice: from archaeological routes to wine and gastronomy; from walking holidays to private escorted solutions!Give a look at the lovely private day tours we do provide several solutions shown on

 https://www.tourofsicily.com/tours/private-tours/ 

and in case you wish to spend more days looking to explore the entire island, we do provide several private multidays tours which are shown on

 https://www.tourofsicily.com/tours/private-multidays/ 

In case you wish something else, do not stress your-self, I am here disposal to create something special for you!

Availability: At this stage we do have space available for the 2021 but start to decide your travel dates soon because we do have several customers forced this year to cancel their trip but available to move it for the 2021.
Private Tours: We do provide these tours using private vehicles with an English speaking driver. In other words, he is a local guy able to escort you to visit the most important local sites.
Walking Holidays: For centuries people have travelled by foot whether it is was for a pilgrimage, to visit friends, or simply to be at one with nature.We are working hard about these outdoor activities and soon you will find itineraries and tours. In the meantime give a look at our blog-page available on https://www.tourofsicily.com/sicily-walking-holidays/
Capacity and Sanitization: We will take care of social distancing, including daily vehicles sanitization and the forniture into our vehicles of hand sanitizer gel.
Cancellation Policy: We have designed it and you can read all the proper information shown on https://www.tourofsicily.com/terms-and-conditions/ 
Outside of the global tourism economy, travel has the potential to benefit all of us.
When we travel in a meaningful way, we gain cross-cultural understanding and develop greater empathy for people outside of our immediate circle. Travel gives us the global perspective we need to care about the future of our home here on Earth.
In conclusion, the entire team of Tour of Sicily and I are looking forward to welcome again you in our amazing island.
Ciao, Valeria –nick-name: Valy–