Sicily's Unesco Sites, Protecting the Heritage of Sicily
When people think of Sicily, they think of wines, olives, delicious meals, Montalbano Inspector Serie and The Godfather. But did you know there are seven UNESCO sites in Sicily?
The UNESCO is the United Nations Educational Scientific and Cultural Organization founded in 1972. Its mission is to identify, protect and preserves cultural and natural heritage around the world that is considered to be outstanding value to humanity.
Currently, Italy has 51 sites on the UNESCO World Heritage List and is proud to be the country with the most sites listed. Seven of these sites can be found in beautiful Sicily!
1. Mount Etna – UNESCO World Heritage Site (Listed in 2013)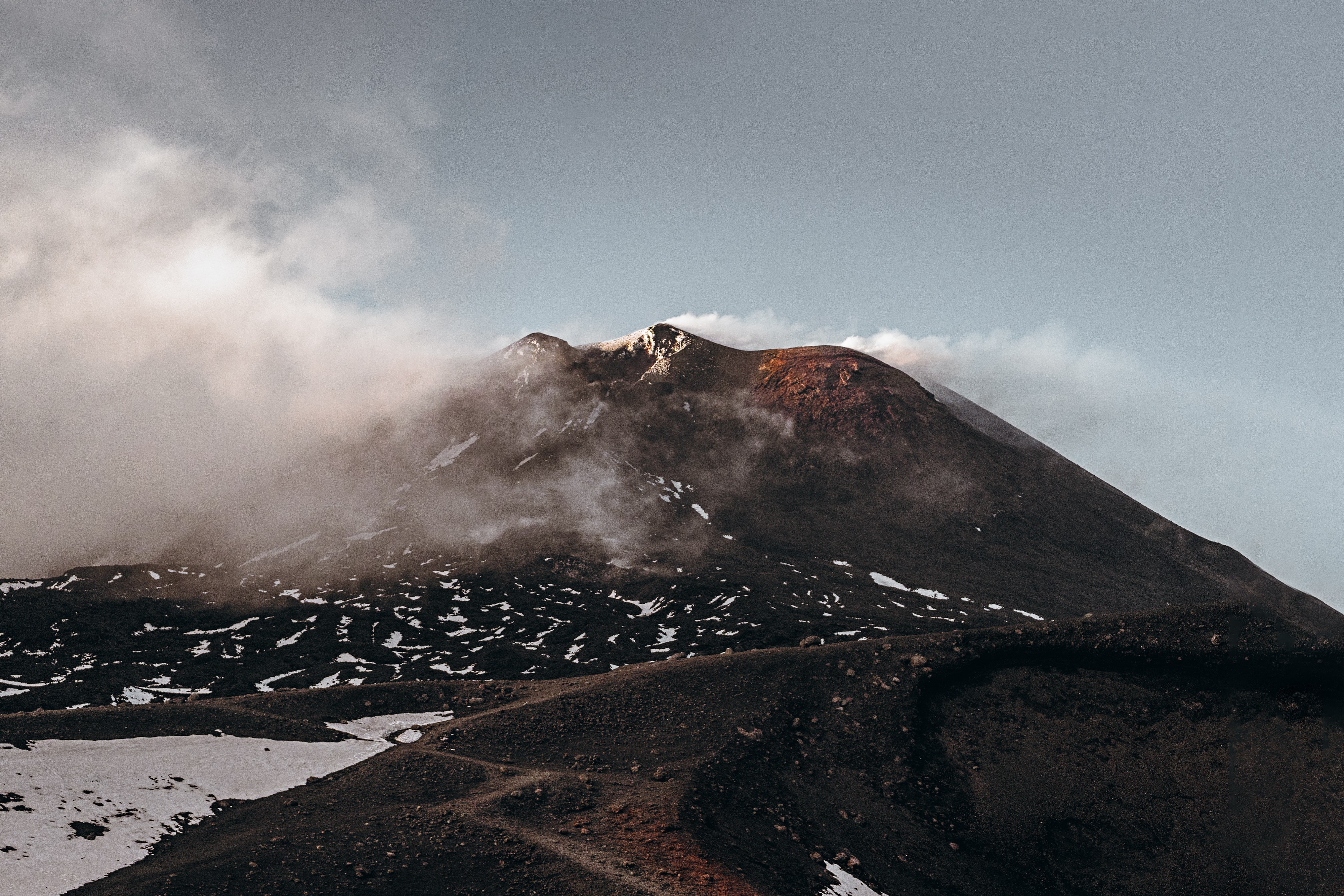 Mount Etna, what makes him such as important site? Easy! Look at how many records this volcano holds…
Etna is the tallest, largest and most active volcano in Europe. And, it has the longest documented volcanic history in the world dating back to 475 BC.
Situated on the eastern coast of Sicily, with over 3000 meters in height, its profile and fumes dominate the landscape. To fully experience its grandeur, try a one of a kind adventure by hiking up its slopes or cheat and take a four-wheeler tour! See for yourself what it feels like to be on top of such a powerful natural force.
…And don't worry, although the volcano is still active it is monitored by over 120 seismic activity stations and satellites therefore no danger is involved.
2. Agrigento and the Valley of the Temples – UNESCO World Heritage Site (Listed in 1997)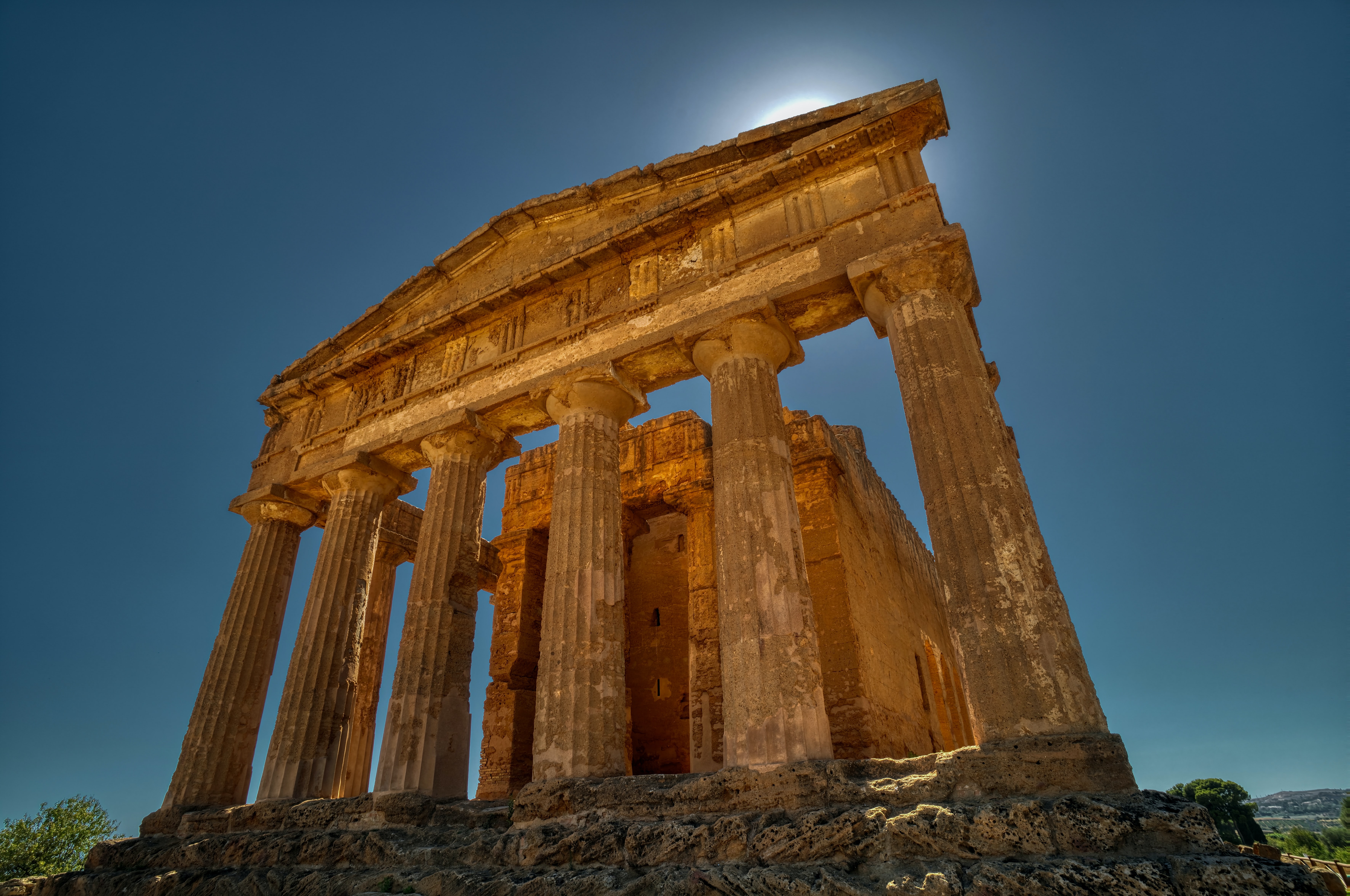 Massive – Ancient – Miraculously standing Greek temples from the 6th century B.C. is what you will experience in the Valley of the Temples, the archaeological site in Agrigento. Situated southwest of Sicily, Agrigento was originally founded by Greek colonists. This famous historical attraction is a tourist top destination due to the ancient Greek temples.
What is most impressive about these Doric style temples? The thick and heavy 30 meters tall columns that will leave you wondering how these they have been built without modern technology. The temples line the crest of a hill and originally covered over 18 sq. kilometres, lending themselves to stunning views and a perfect stop for picturesque photographs.
Given the constant wars, volcanic eruptions and earthquakes of this area, it is unbelievable how these majestic public works have mysteriously withstood the tests of time.
To fully experience this amazing site take one of our private tour or a group tour!
3. Piazza Armerina and the Villa Romana del Casale – UNESCO World Heritage Site (Listed in 2007)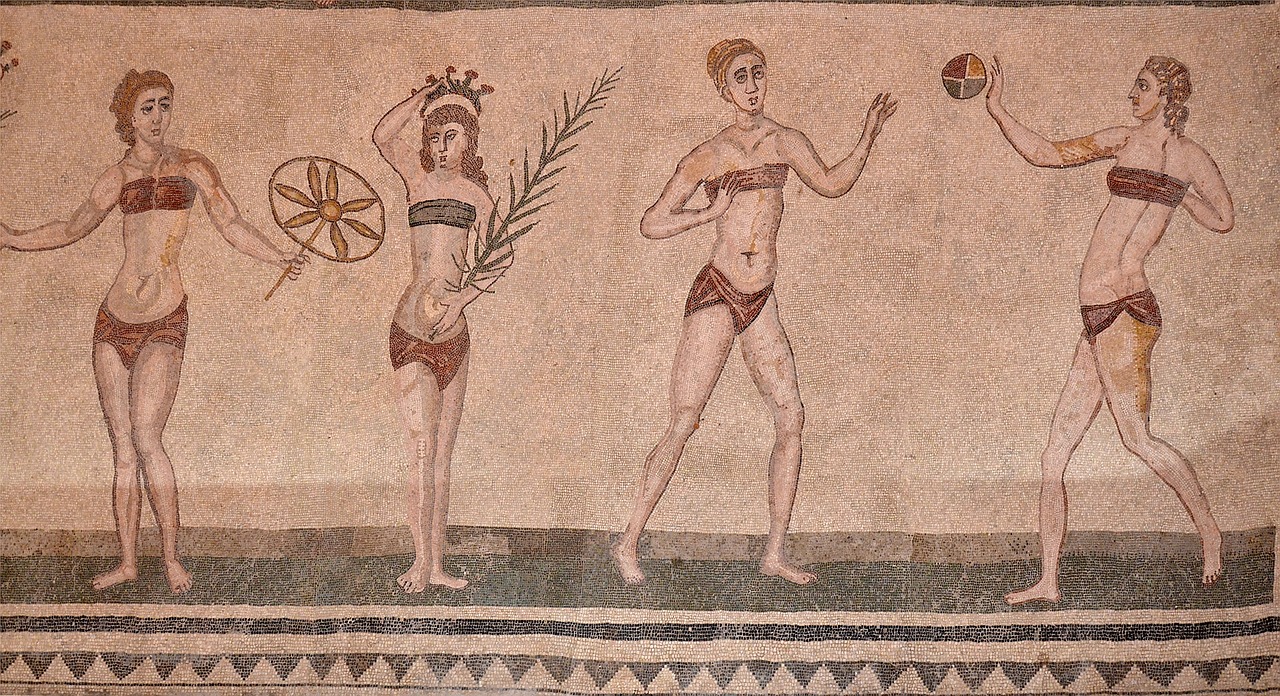 When you leave the Villa Romana del Casale in Piazza Armerina here in the heart of Sicily this is all you will keep thinking.
If you are in the area, you must visit this 4th century Roman Villa: it is one of the most luxurious of its kind and the mosaics here are simply amazing!
This beautiful historical site gives you a real insight to how wealthy ancient Romans lived. The huge mosaics of this large estate covered not only the floors but also the walls. With evident influence of African Art, the mosaics are filled with figures and geometric style patterns. Once belonging to a rich aristocratic roman senator, it is currently accessible to everyone. You can see over 3500 square meters of impressive mosaic floors.
To fully experience this amazing site take one of our private tour or a group tour!
4. Siracusa and the Necropolis of Pantalica – UNESCO World Heritage Site (Listed in 2005)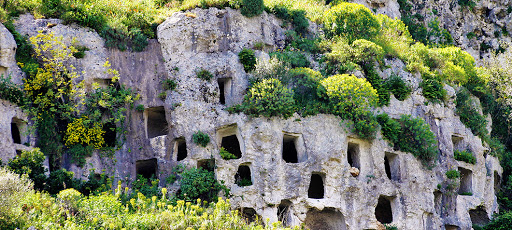 The last site listed by Unesco is composed by two different parts, containing remains of both Greek and Roman origins: the Necropolis of Pantalica and the Ancient Syracusa.
The Necropolis contains more than 5,000 tombs, mainly dating back from the 13th to 7th centuries B.C. Then, the second part, the Ancient Syracuse, includes Ortigia, the first centre of this city founded by Greeks in the 8th century B.C.
The Ancient Syracusa contains, among other things, the rests of the Temple of Athena, a Greek Theatre and a Roman amphitheatre.
To fully experience this amazing site take one of our private tour or a group tour or ask to hike in Pantalica which is an amazing experience!
5. Noto Valley – UNESCO World Heritage Site (Listed in 2002)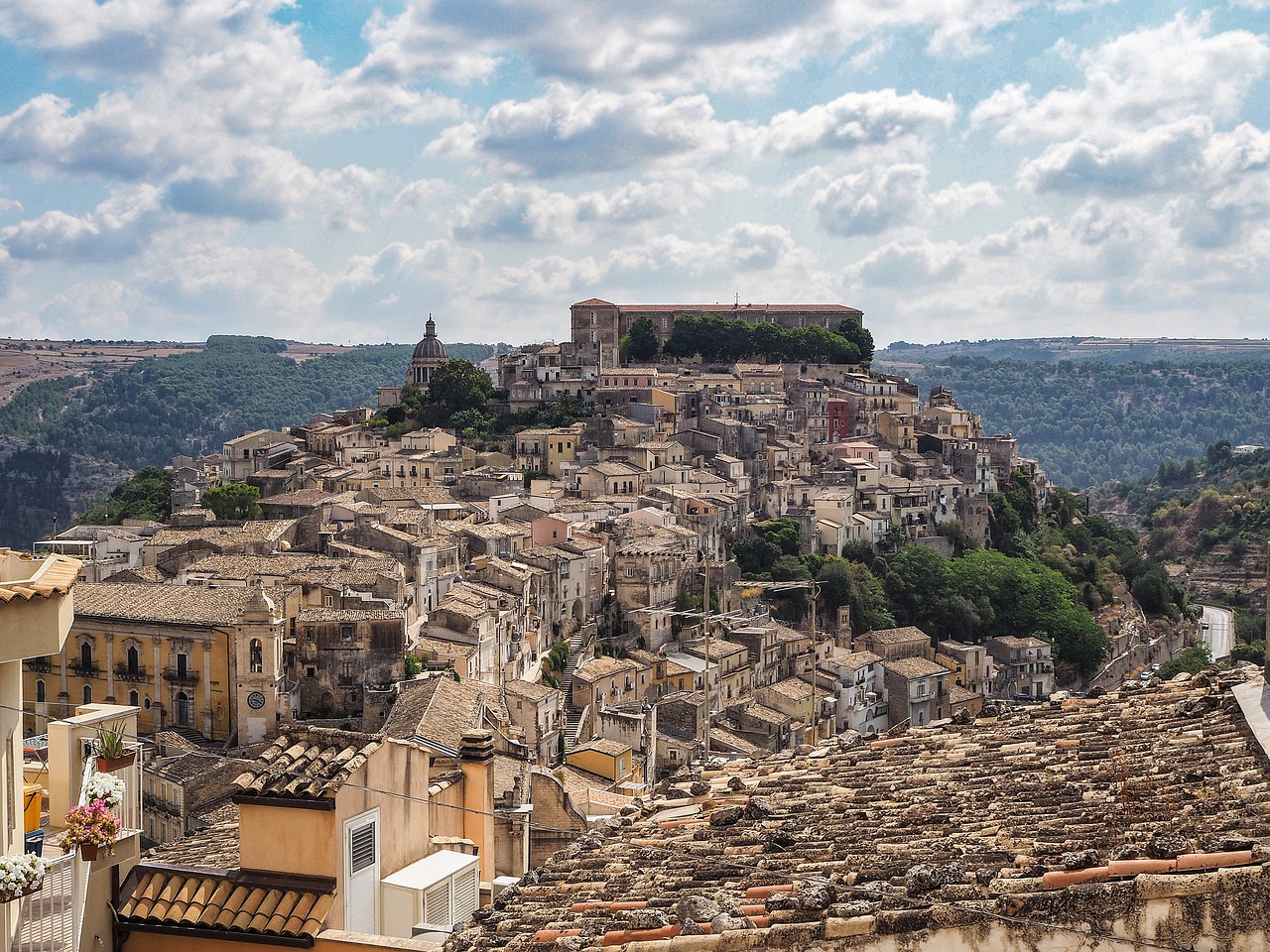 If you are looking for an old town to travel back in time and experience a leisurely paced lifestyle, try one of the eight charming towns of Val di Noto: Caltagirone, Militello Val di Catania, Catania, Modica, Noto, Palazzolo Acreide, Ragusa and Scicli.
As explained from the UNESCO, what makes these towns so popular is an 'outstanding testimony to the exuberant genius of late Baroque art and architecture'.
In 1963 Val di Noto, situated in southeast Sicily, was the epicentre of a terrible earthquake that shook up the whole island and demolished the towns in this area.  In just a few decades, the Sicilians rebuilt the devastated towns with a completely new urban criteria and an extravagant imagination. This offers contrast to the remaining Baroque buildings which stress an organic design that illustrates the peak of late Baroque style in Europe.
To fully experience this amazing site take one of our private tour or a group tour!
6. Arab-Norman path from Palermo to the Cathedral of Monreale and Cefalù (Listed in 2015)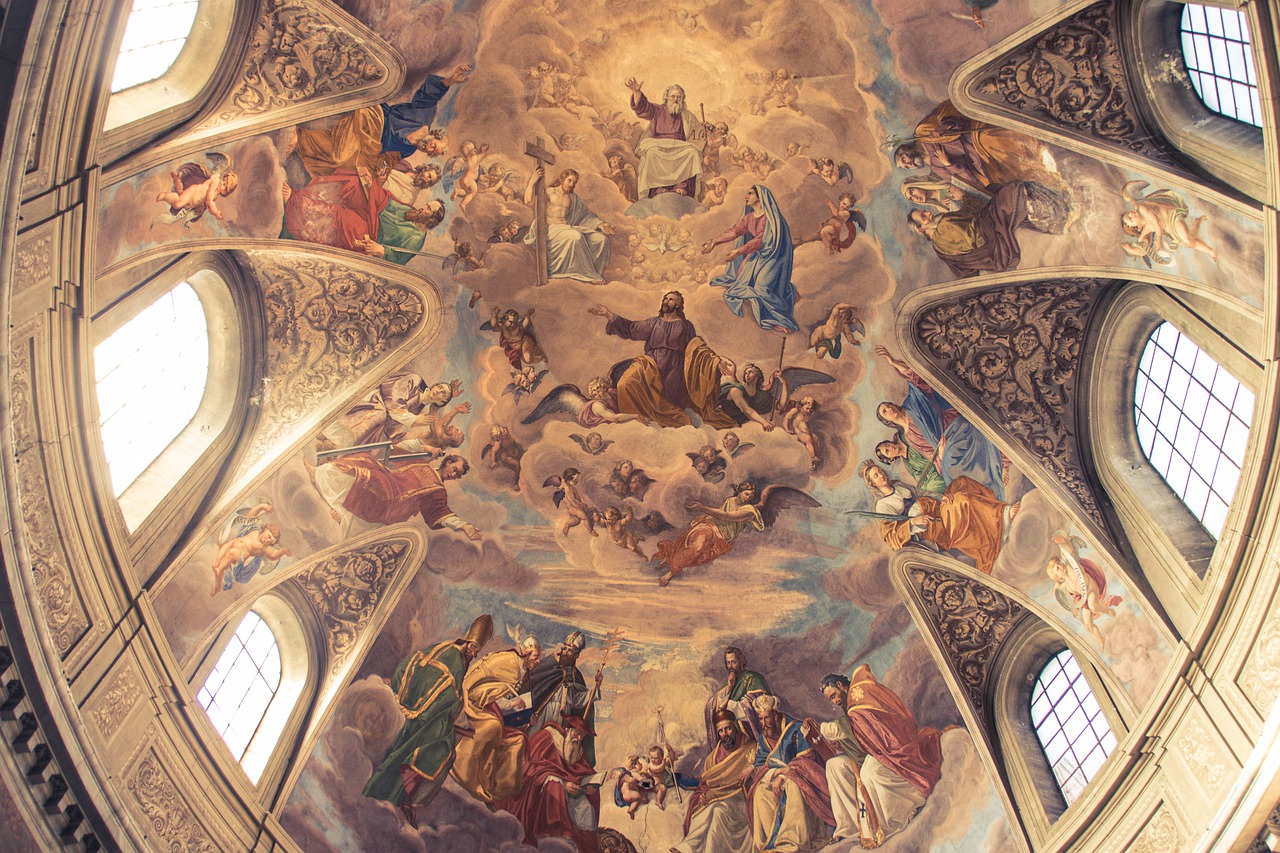 As if Palermo wasn't already on the to do list when traveling to Sicily, now you have another great reason to visit: its just entered the World Heritage List of Sicily in 2015!
The majestic 9! With 7 civil and religious sites in Palermo and 2 cathedrals nearby in Cefalu' and Monreale, the Arab-Norman itinerary has won the hearts of the Unesco. All these sites have been chosen because collectively they represent the era of the Norman Kingdom of Sicily (1130-1194), when the coexistence of Western, Islamic and Byzantine cultures gave rise to original architectural forms. What is also cool about the Arab-Norman itinerary is that it testimonies the coexistence of people from different origins and religions. The result of this unusual union is a unique series of churches, palaces, cathedrals and sites that will leave you in awe. From extremely bare to over decorated, each one very different from the other, these sites are truly unique. But the only way to fully experience their splendour is to go see it for yourself!
To fully experience this amazing site take one of our private tour or a group tour!
7. Aeolie Islands (Listed in 2000)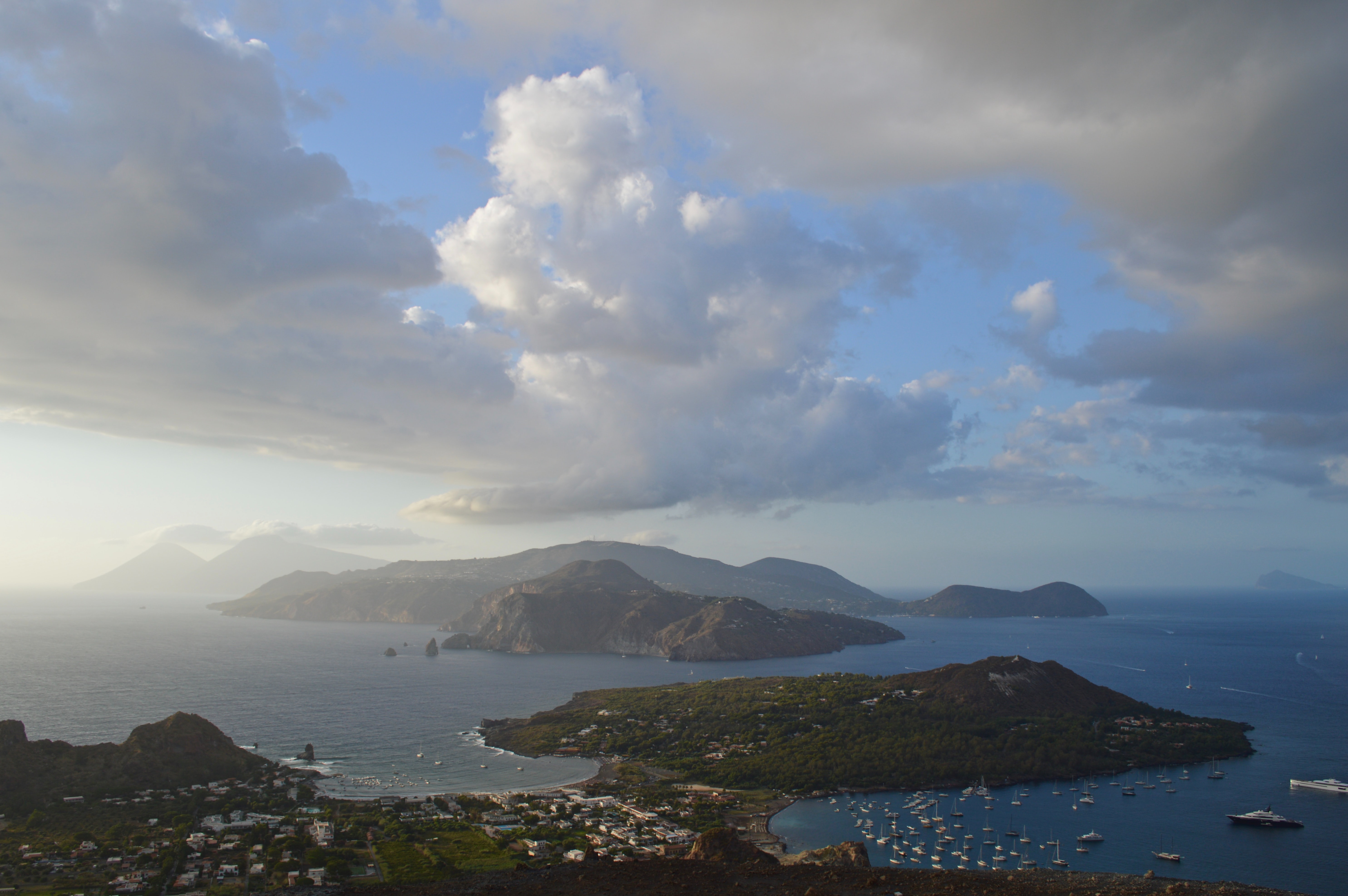 Panarea, Stromboli, Vulcano, Alicudi, Filicudi, Lipari and Salina – the islands you can't miss when you visit Sicily! Why? Let us begin from the obvious: landscape, volcanoes and beaches.
These seven islands of the Aeolian Archipelago with volcanic origins are immersed in a sea of rocky crystalline clear blue waters. Just a short trip North from the Sicilian coast, they distinguish themselves from the mother island. Time seems to have stood still here, where homes are still built with the original materials found on the islands – stone, lava, pumice and tuff (a type of rock made of volcanic ash ejected from a vent during a volcanic eruption). And that won't change either- because even the laws say that they can't be built any other way!
To fully experience this amazing site take one of our private tour or a group tour!
We are looking forward to meet you here in Sicily and … if you are looking for an expert able to customize an unforgettable tour of Sicily, feel free to be in touch with us using the following page: https://www.tourofsicily.com/contact/
Ciao